Half term travellers should prepare for security
22nd October 2020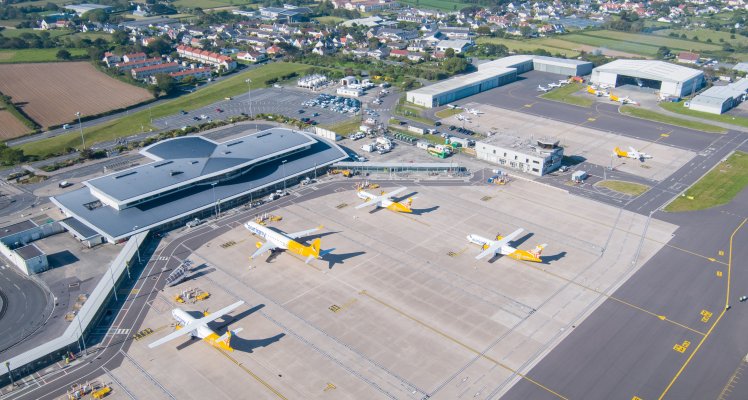 Half term travelers to the Isle of Man, London Gatwick, Southampton, Alderney and other UK destinations should allow extra time for their journey through Guernsey Airport. The half term holidays start for all Bailiwick schools and colleges from Saturday 24 October 2020.
Flights operating to the Isle of Man for the half term week are expected to be very busy as Bailiwick residents take advantage of the 'air bridge' between the two Islands.
Those passengers travelling with hold baggage may be subjected to a manual search by security staff. All those on departing flights should factor this requirement into their journey times and planning.
Anyone requiring a Sunflower Lanyard for hidden disabilities should ask for one at the Airport Information Desk.
Head of Passenger Operations and Aviation Security – Ports Steve Langlois said:
"We are asking passengers who plan to check-in any hold baggage to allow increased time at the airport in the event that their items are selected for a hand search. This is especially important for early morning 'redeye' flights. As a gesture to thank those who are selected for their cooperation, Guernsey Airport is providing them with a voucher to spend on refreshments in the departure lounge. Our security partner G4S will carry out these searches with discretion and professionalism and we appreciate passenger's patience and cooperation while these temporary additional controls are in place. We thank all passengers for their understanding."
Those travelling with hand baggage only will not be subject to these controls, however, all the normal security rules concerning prohibited items, liquids, gels and pastes remain. For more informaton please visit: https://www.airport.gg/passenger-information/security