Aurigny adds more Alderney flights.
23rd March 2021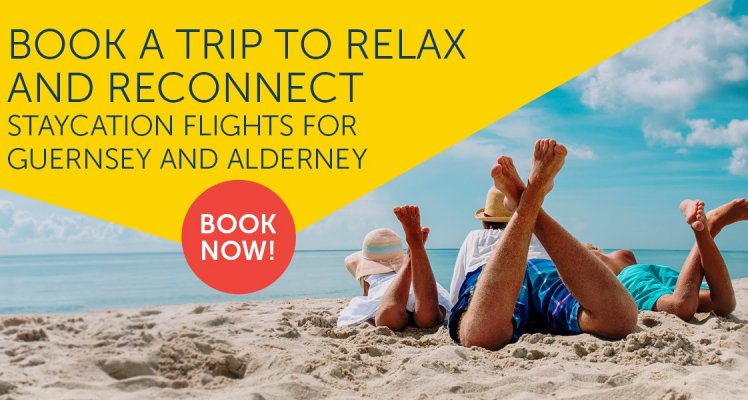 Aurigny has added more Alderney flights this week and next week to try to keep up with demand and has created 720 additional seats in March, April, and May.
Today marks the first day without a 14-day isolation when entering Alderney since the second lockdown began, and the removal of restrictions has meant a surge in customers wanting to book travel between the islands.
The airlines Commercial Director, Malcolm Coupar, said:
"As soon as the end of restrictions was announced, we saw a huge increase in demand on the Alderney route. It is clear there is pent up demand for travel and with Alderney offering an opportunity for an isolation free change of scenery it is once again appealing to Guernsey residents, as is Guernsey for Alderney residents. Aurigny are proud to maintain good relationships with both Alderney residents and key stakeholders in the island. We were delighted to play a part in the success of their Staycation campaigns and Alderney Week last year and hope that 2021 continues to see positive numbers of travel between the Bailiwick islands."
Aurigny have added five additional flights this week and a further seven over the Easter holidays to cover the demand in travel. This is a total of 24 flights between the islands and 432 seats. We have also added more flights later in April and May and the airline will continue to monitor demand and add further flights if needed.