Customers to Bailiwick Bar & Kitchen at Guernsey Airport can enjoy a range of classic food and drink (including alcoholic) menu choices throughout the day. With emphasis on quality and value for money there's something for everyone in our contemporary food outlets in departures and upstairs in the passenger terminal.
Bailiwick Bar & Kitchen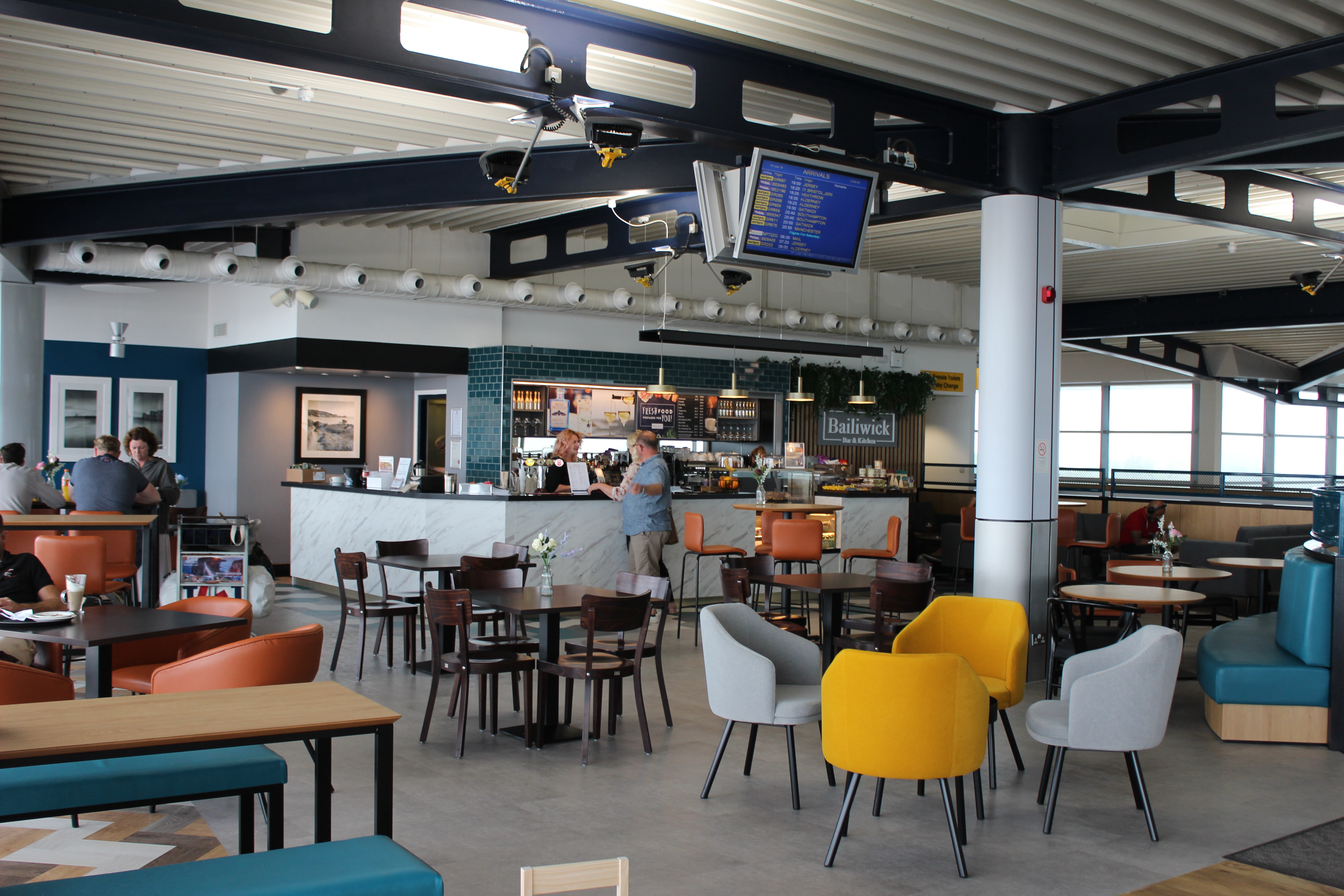 Landside
The landside Bailiwick Bar & Kitchen has panoramic views of the airfield, Guernsey and the wider Bailiwick. It offers a wide range of food and drink choices for customers and is open every day of the week. A corporate hospitality menu is also availible. Please see the brochure for more details.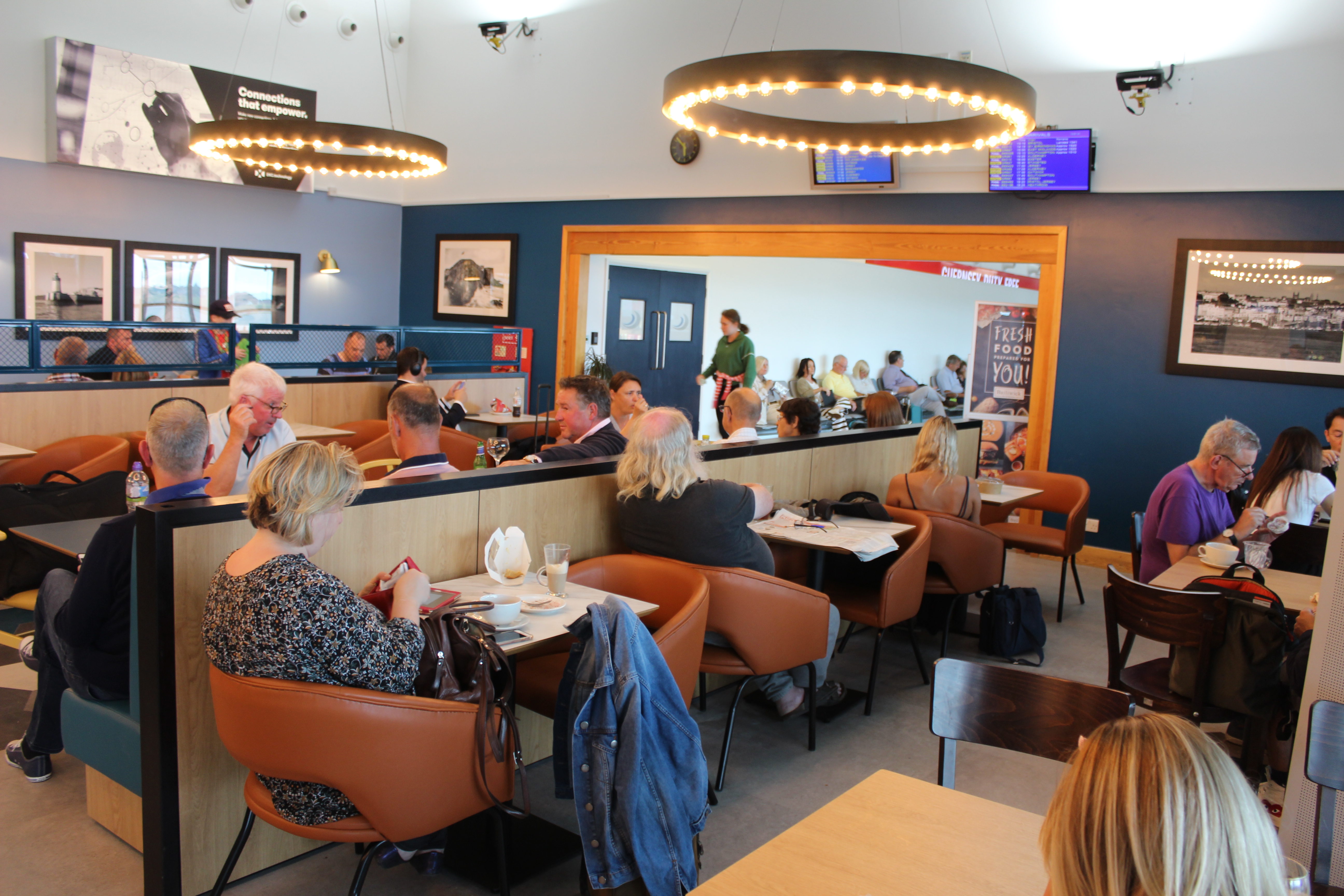 Airside in Departures
Bailwick Bar & Kitchen in departures offers a wide range of food and drink options for customers. Hot and cold meals and alcoholic beverages to cold drinks and snacks before boarding your flight are availible. With ample seating options, it can cater for the needs of a range of passengers about to embark on a trip away.