We know travelling can be an exciting or a stressful experience for all our passengers. Knowing what you can and cannot take with you can make security screening as pleaseant an experience as possible, please follow our advice and tips below to be prepared.
Our general advice is to make sure you arrive early at the airport, at least 90 minutes prior to departure for all flights and allow plenty of time for security screening.
Airlines flying from Guernsey/Alderney Airports have their own restrictions on weight allowance for hold and hand baggage. It's down to you to make sure the number of hand baggage items you take through security meets your airline's guidelines to avoid being refused entry at the boarding gate.

Have only your boarding pass (electronic or a paper version) ready for inspection.

Have all your toiletries, aftershaves, perfumes, cosmetics, gels and pastes (in containers of 100ml or less) in a transparent resealable plastic bag.

Please remove all items of outer clothing coats. This includes all coats, jackets, fleeces, hoodies with or without zips, scarfs, hats, large items of jewellery, and belts, these will all be screened separately.

You may be asked to remove your electronic device(s) (laptop, tablet or mobile devices) and any other large electrical items from your hand baggage. These items may be screened separately.

You may be asked by security staff to remove your footwear before going through the security archway.

If you are able to stand unaided, you may be asked to enter the body scanner.

If you need a Sunflower Lanyard, please ask for one at the Airport Information Desk before entering the security screening area.
Lithium batteries: Your phone, laptop and other electronic devices may contain lithium batteries. Lithium batteries and e-cigarettes are dangerous goods. Please do not carry such items in your hold baggage, please carry them instead with you as items of hand baggage. Follow this link for further information on Lithium batteries.
Security
Preparing to travel through security
Are you about to travel through our passenger search area? Please take a look at our video to remind you of the essential security lane procedures.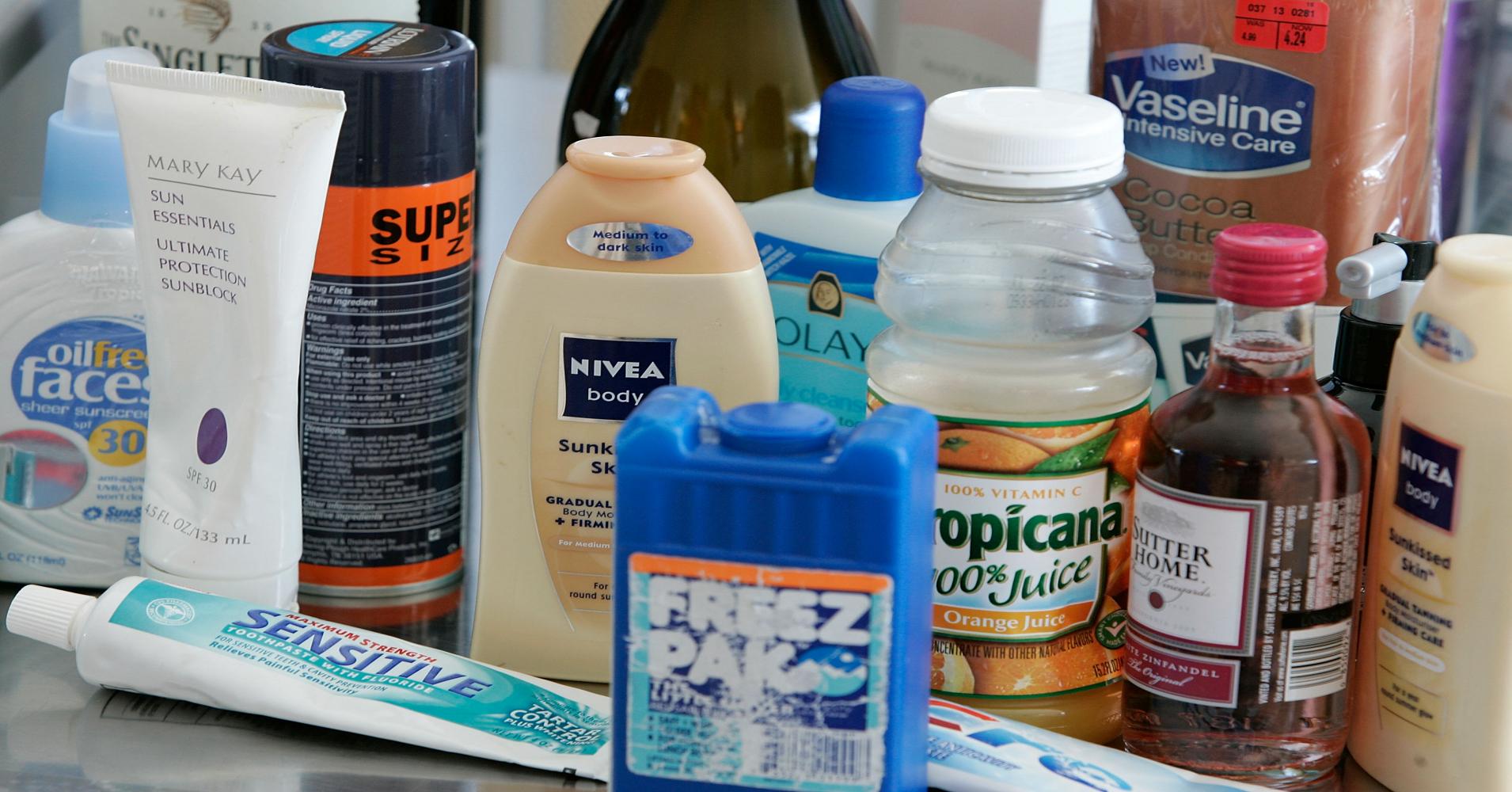 Our advice is to make sure you arrive early at the airport and allow plenty of time for security screening.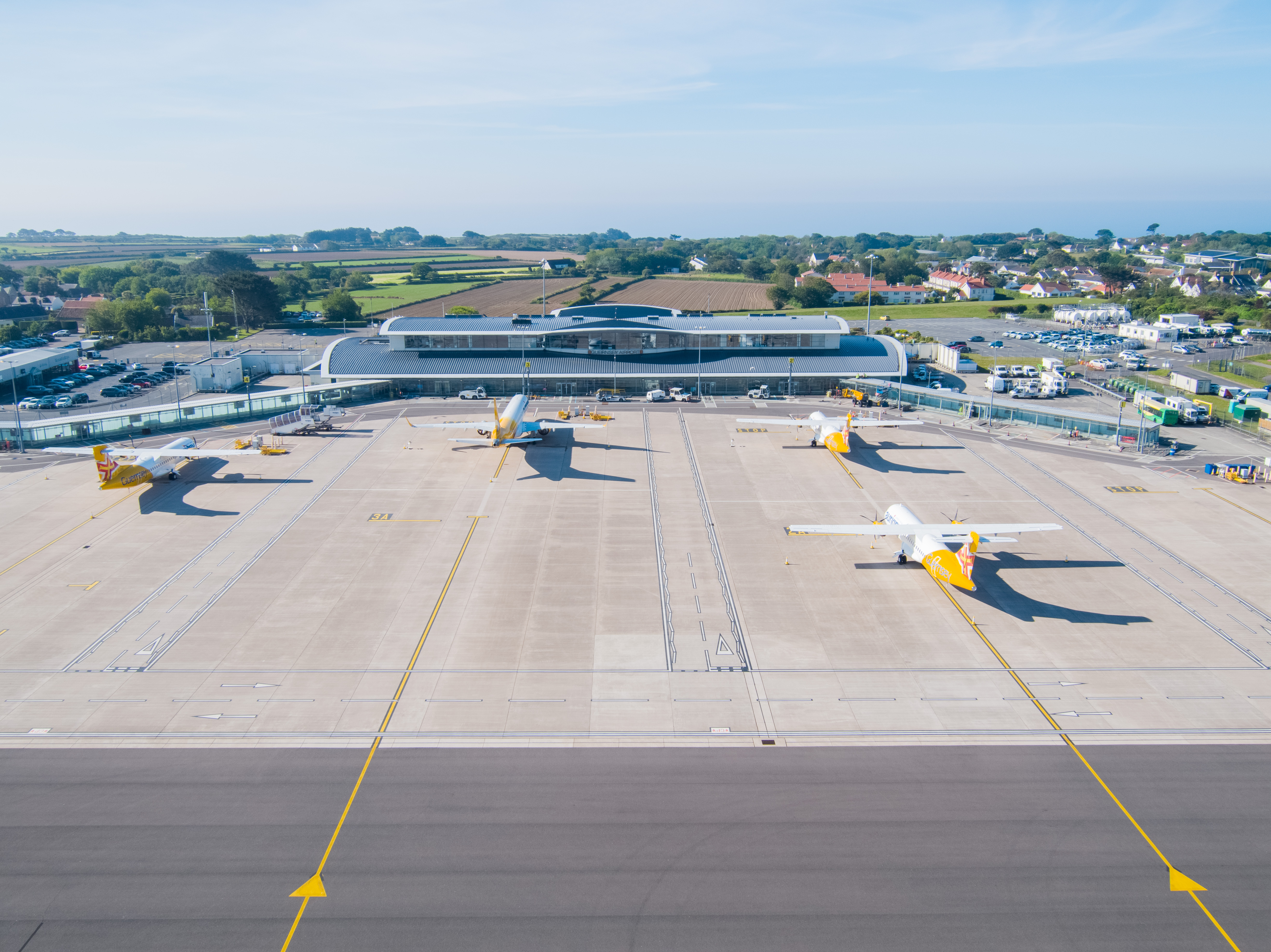 Find the answers to some of the frequently asked questions asked about security at Guernsey and Alderney Airport's.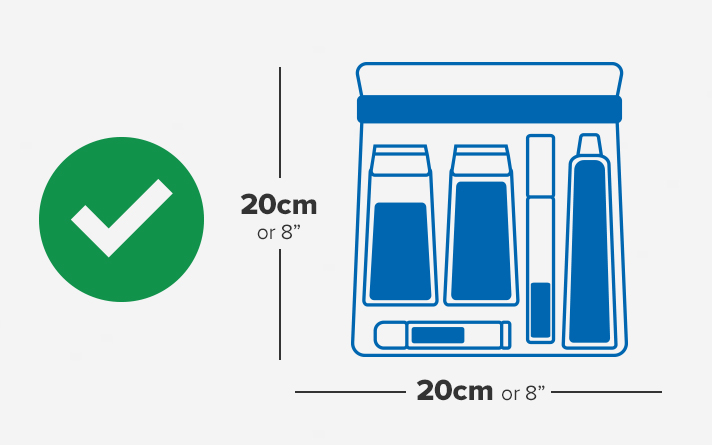 Permitted Liquids, Gels, and Pastes
Travel size toiletries - 100ml max
In a clear plastic, re-sealable bag
No bigger than 20cm x 20cm
(external to your ONE bag)
The definition of liquids includes gels, pastes, lotions, liquid/solid mixtures and the content of pressurised container e.g. toothpaste, hair gel, lip gloss (solid lip sticks may be carried), drinks, soups, syrups, perfume, deodorant, shaving foam, aerosols etc.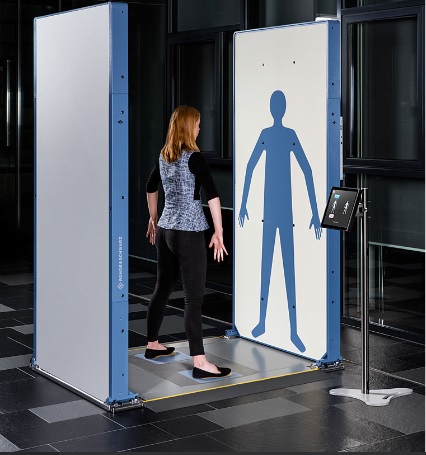 If a passenger activates the archway metal detector, they will be asked to enter a body scanner.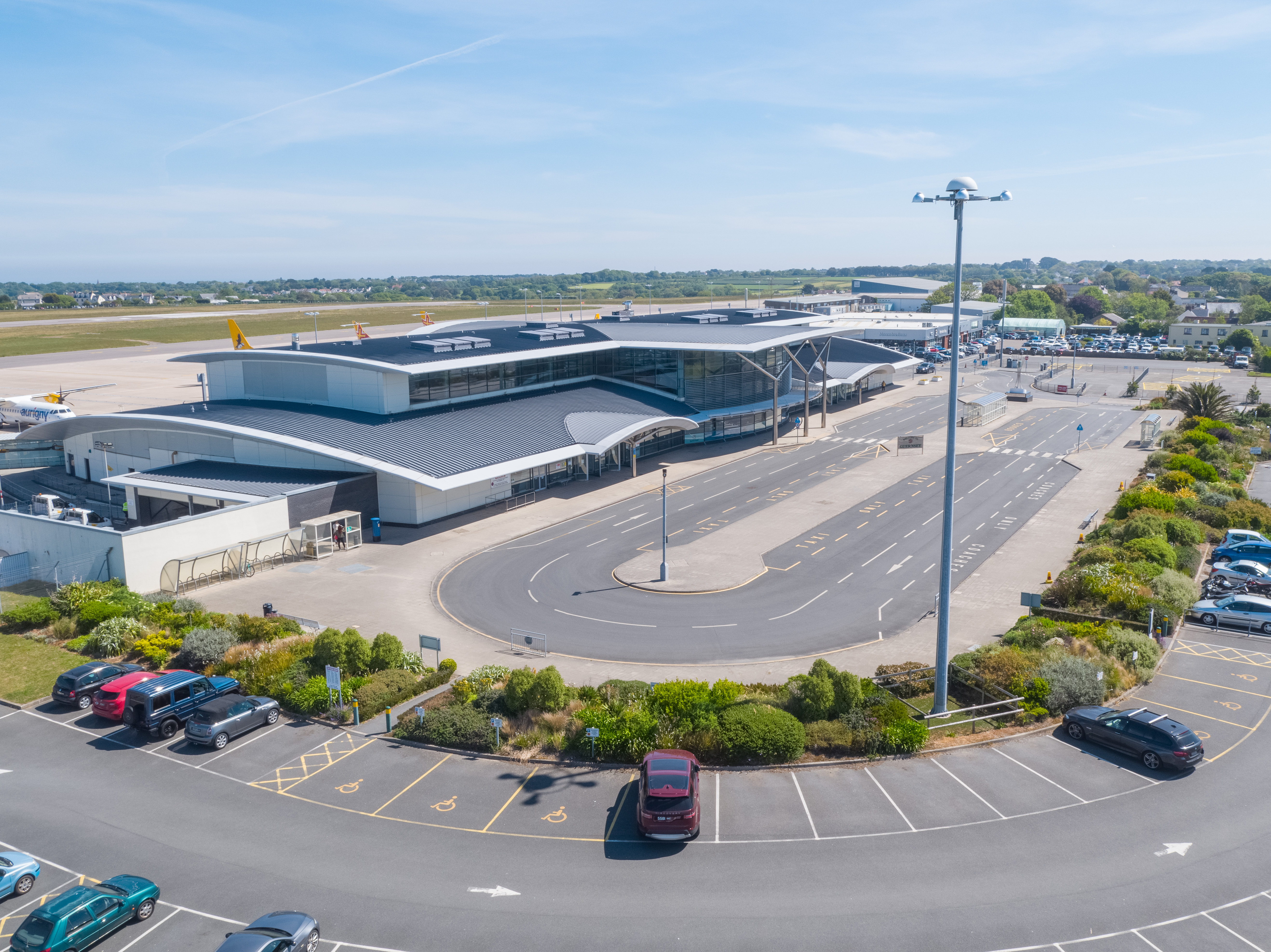 Find out what you should not pack in your hold baggage, and tips and advice for checking in hold items prior to your flight.