Guernsey Airport (IATA: GCI, ICAO: EGJB) is located in the Forest parish of Guernsey, three miles west south west of St Peter Port, the island's capital.
Guernsey Airport was officially opened on the 5th of May 1939, but the development of regular air services did not commence until October 1946. Today it provides a vital gateway to and from the Bailiwick for nearly a million travellers every year.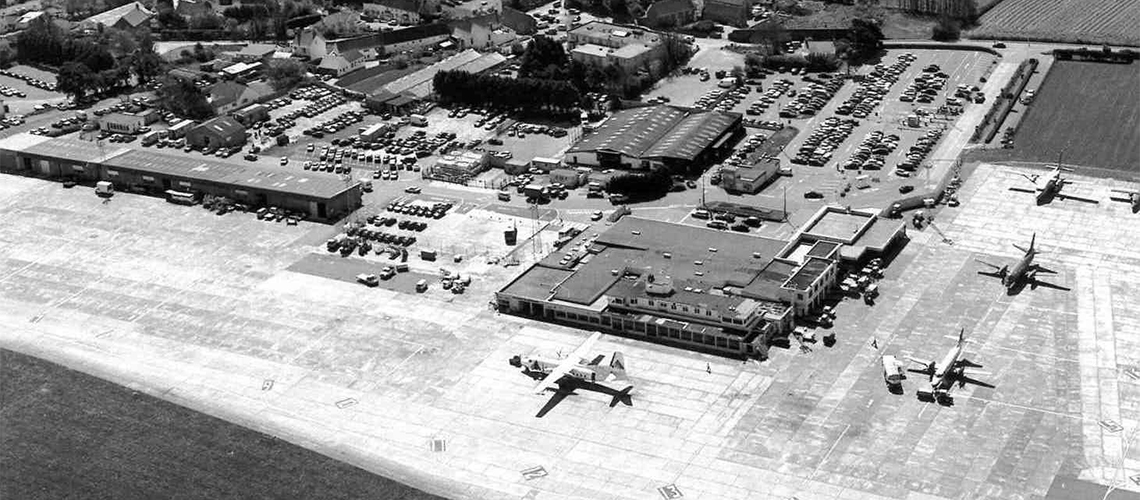 In the beginning...
Guernsey entered the world of aviation in World War 1 when the French established an anti-submarine seaplane base near Castle Cornet.
Civil Aviation dated from 4 October 1919 when an Avro 536 prototype seaplane settled on the waves off St Peter Port to discharge one passenger, a Lt Fulford who had hitched a lift from Jersey, the aircraft's first port of call from Southampton. In 1923 a regular scheduled passenger service was started using a Supermarine Sea Eagle flying boat.