Aurigny launch more direct flights to Europe
7th October 2021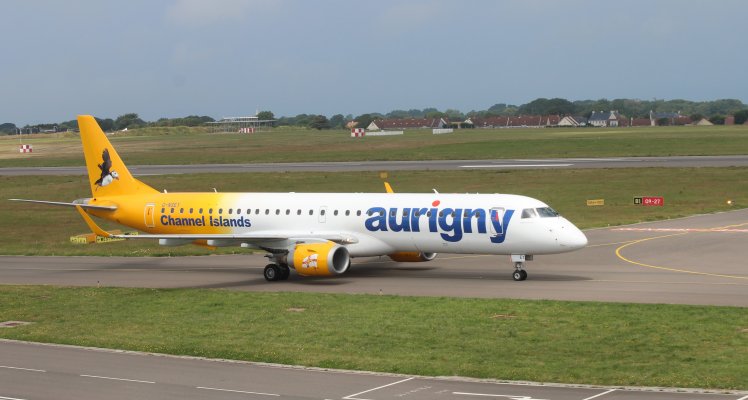 Aurigny has launched more direct flights to Europe this winter to enable islanders to fly to four different destinations including February half term trips to Geneva.
The flights are now on sale and offer trips to Geneva, Paris, Copenhagen and Nice. Flights commence on 18th of February 2022, return flights start from £199 per person.
Commercial Director, Malcolm Coupar, said: "Our initial direct flights to Europe went so quickly that some destinations were sold out within 4 hours. There is definitely an appetite from Bailiwick residents to fly direct rather than have to use a UK connecting airport."
"We hope the destinations will offer something for everyone, whether a short sightseeing break, skiing, capital culture or exploring the French Riviera."
The Geneva flights offer customers an option of three different short breaks over the half term week and the other flights leave Guernsey on a Friday and return the following Monday offering the perfect length of getaway for a break and European experience. The schedule of destinations and dates is below:-
18th February – Guernsey to Geneva, Switzerland – returning 21st of February.
21st February – Guernsey to Geneva, Switzerland – returning 25th of February.
25th February – Guernsey to Geneva, Switzerland – returning 28th of February.
4th March – Guernsey to Paris - Charles de Gaulle, France – returning 7th of March.
11th March – Guernsey to Copenhagen, Denmark – returning 14th March.
18th March – Guernsey to Nice, France – returning 21st March.
"Aurigny recognises that many Bailiwick residents have not travelled abroad for almost two years and that direct flights with Aurigny Assurance offer them the opportunity to finally take flight." Mr Coupar, concluded.
The launch of direct flights to more European city destinations follows on from the recent launch of direct flights to Mallorca in October and other European destinations in November and December. Aurigny values its position in the community to serve the needs of local travellers and their desire to fly direct. Full details of flights can be found on www.aurigny.com