Aurigny launches direct flights to 6 European destinations
15th September 2021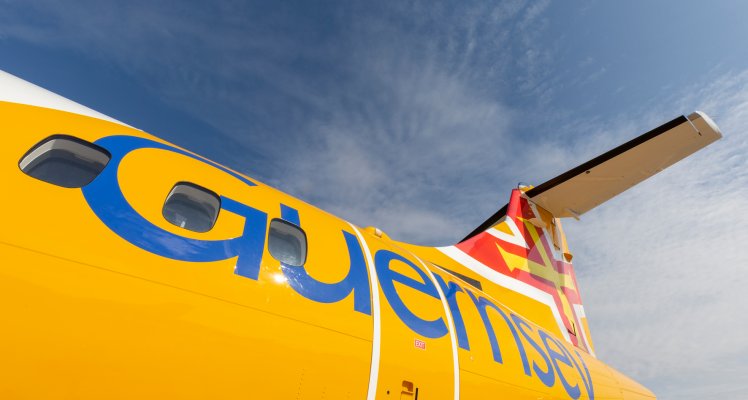 Aurigny has launched direct flights to Europe this winter to enable islanders to fly to six different destinations including December flights to Christmas markets.
The flights are now on sale and offer long weekend trips to Amsterdam, Bordeaux, Copenhagen, Barcelona, Prague and Cologne. Flights commence on the 5th of November with the last flight departing on 10th of December, return flights start from £175.
Commercial Director, Malcolm Coupar, said:
"With less demand for our regular services we have taken advantage of a gap in the schedule to put on these flights. This means we are utilising existing crew and aircraft and are able to offer some really exciting trips. We were keen to offer a variety of destinations, with café culture, sightseeing, shopping and the opportunity to visit some of Europe's biggest Christmas markets, there is something for everyone."
All the European flights leave Guernsey on a Friday and return the following Monday offering the perfect length of getaway for a break and European experience. The schedule of destinations and dates is below:-
5th November – Guernsey to Amsterdam, Netherlands – returning 8th of November.
12th November – Guernsey to Bordeaux, France – returning 15th of November.
19th November – Guernsey to Copenhagen, Denmark – returning 22nd of November.
26th November – Guernsey to Barcelona, Spain – returning 29th of November.
3rd December – Guernsey to Prague, Czechia – returning 6th of December.
10th December – Guernsey to Cologne, Germany – returning 13th December.
"We recognise that many Bailiwick residents have not travelled abroad for almost two years and that direct flights with an Aurigny assurance offer them the opportunity to finally take flight." Mr Coupar, concluded.
The launch of direct flights to European city destinations follows on from the recent launch of direct flights to Mallorca in October. Full details of flights can be found on www.aurigny.com