Aurigny temporarily streamlines London Gatwick flights due to Corvid-19
6th March 2020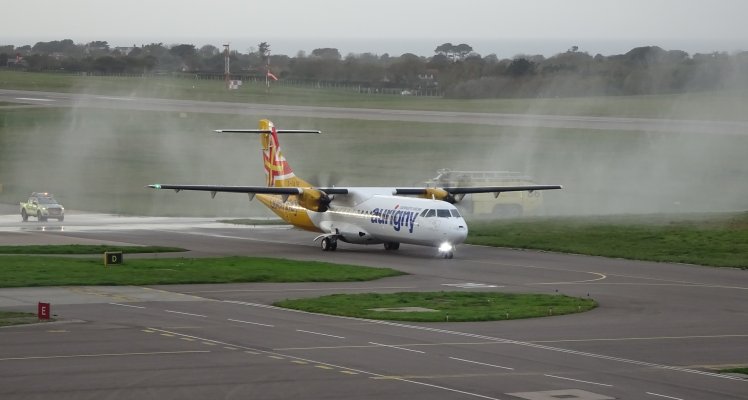 Aurigny has seen a drop off in sales across its network over the last week due to the Coronavirus, with the London Gatwick services seeing the largest impact.
As a result, from next week until the 18th April 2020 the airline will be streamlining its London Gatwick service and cancelling some of the ATR rotations during the week and where demand is low.
Mark Darby, CEO said: "We have seen fall in demand for our Gatwick service as well as an increase in 'no shows,' as customers respond to travel concerns worldwide in the wake of the Coronavirus. By cancelling some of our morning and evening ATR rotations we can operate our Embraer jet to full capacity and mitigate any losses in revenue and avoid flying aircraft half full. In addition, it means that we maintain spare crew capacity in the event that the virus reaches our shores and our own staff are unwell."
Customers currently booked on the flights affected will shortly be contacted by Aurigny's customer services team and offered an alternative flight within two hours of their booking using the Embraer service.
Aurigny are continually monitoring the situation and are only introducing these measures because of the slowdown in demand, should the market change then we will react accordingly.
Picture: Guernsey Airport.