Blue Islands' Guernsey - Cardiff direct summer service returns
30th May 2018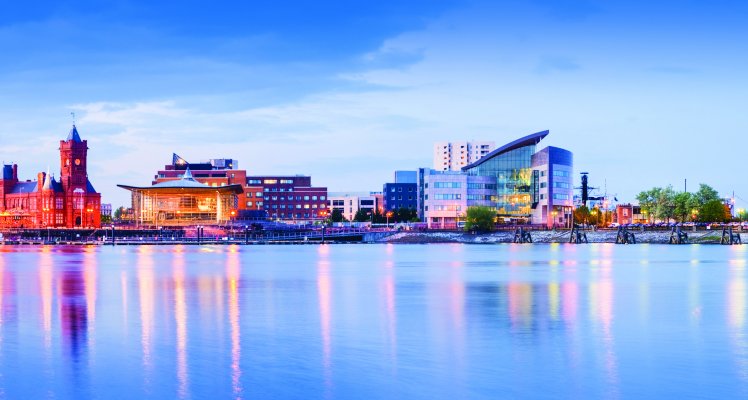 Blue Islands has launched its summer seasonal Guernsey – Cardiff route for 2018, after it delivered several boosts to the island in 2017. The direct service is available to book now at flybe.com from £39.99 one way, including taxes and charges.
Rob Veron, Blue Islands CEO, was pleased to once again include the Guernsey - Cardiff service in its summer network for 2018.
"Launching the Guernsey – Cardiff service for a second summer demonstrates Blue Islands' commitment to Channel Islands air links and strengthening opportunities for inbound tourism. Once again thanks to the reach of Flybe's sales channels, Guernsey is enjoying exposure to potential new visitors in the catchment of Cardiff Airport who can experience our wonderful island. While for islanders it means direct connectivity to the Welsh capital."
A £45,000 subsidy from the Committee for Economic Development (CfED) in 2017 resulted in a modest, yet positive return for the island. In 2017 the route delivered at least 747 unique visitors to Guernsey after adjusting for any potential displacement from the existing Bristol service, generating an estimated £12,000 in tax revenue for the island and boosting GDP by £348,000. Although marketed in the same channels as Flybe's Cardiff to Jersey route, and offering lower fares, roughly 1,000 more passengers per month chose to visit Jersey.
Mr Veron explained an additional route in the key summer season was only one element of ensuring a healthy and growing visitor economy.
"Despite low fares, passenger numbers on the route in 2017 did not meet expectations, however in conjunction with CfED, Blue Islands was able to demonstrate that a public / private initiative can deliver benefits for the island and this could be a successful model for the future.
"This is Blue Islands' commitment to the tourist industry, but we believe it to be one part of the ongoing project to increase visitor numbers. With the recent Product Guernsey review, we hope other initiatives and investments can start to be made concurrently, enhancing the island's desirability and attractiveness to visitors for years to come, and cementing Guernsey as a holiday destination for the 21st century."
Committee for Economic Development president Charles Parkinson said: "We are delighted to support the new Cardiff route for a further year, and we look forward to seeing the route develop and to welcoming increasing numbers of visitors from Wales to our beautiful island this year".