Blue Islands' Mobile App Launched
27th November 2020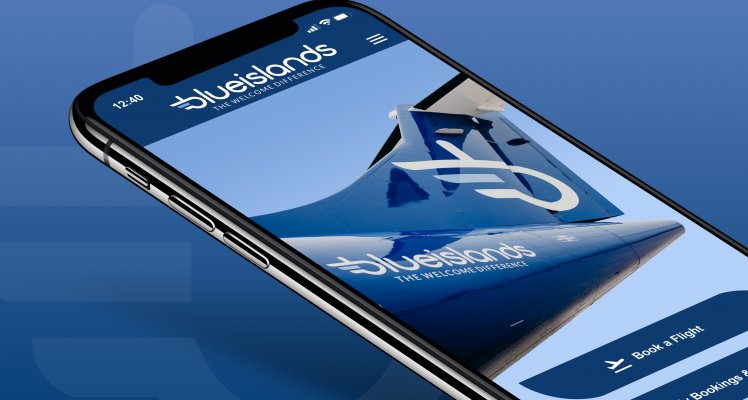 Blue Islands has launched the airlines first ever mobile app, which is now available to download for Apple and Android devices. The app is designed to be simple and easy to use, while visually it reflects the striking new blue and white brand design launched earlier in summer 2020.
Rob Veron, CEO Blue Islands said: "The team at Blue Islands is proud to be launching the first mobile App by a Channel Islands based airline. Our intuitive App is just another piece in the overall product offering as part of our commitment to making regional travel as easy and as pleasurable as possible."
The key functions of the App include reservations, managing bookings, advance seat selection, check-in and easy access to boarding passes.
Mr Veron added: "Although market conditions and travel restrictions remain difficult as we move into winter; Blue Islands will continue to innovate and plan for the future to enhance customer experience. For example, you can use the App to plan and make reservations for Summer 2021, including for bookings on our new codeshare routes to Scotland and Northern England. The App also has 'Manage my Booking' functionality, which is especially useful in current times. And with our great value Blue Plus fares, you can book now with the confidence that you can change your flight in the future if you need to, we really are delivering The Welcome Difference."
The Blue Islands App is available to download now, see www.blueislands.com/app for more details.
Picture: Blue Islands.