Could you be a firefighter at Guernsey Airport?
18th April 2019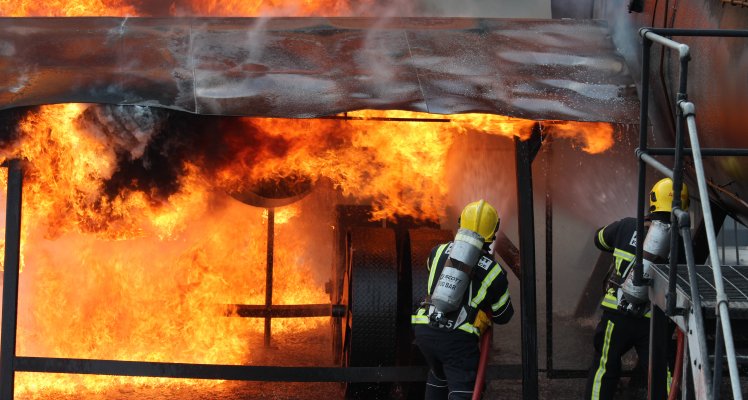 The Guernsey Airport Fire and Rescue Service is looking to recruit firefighters to fill vacancies that may occur in the next two years in a recruitment campaign is being carried out jointly with the Guernsey Fire and Rescue Service.
Airport firefighters provide fire cover, rescue services and first aid, in accordance with CAA and ICAO guidance and regulations. The successful applicants will assist in carrying out a range of other operational, specialist and emergency duties within the airport perimeter.
Effective communication skills and the ability to work under pressure as part of a team at operational incidents are key to this role.
As a firefighter, you will act as an integral part of both emergency response, working with stakeholders to prevent emergencies occurring, minimising the impact when they do occur and intervening effectively when required, to the benefit of the community.
All applicants must be a minimum of 18-years-old with good eyesight, a high level of fitness and a good standard of education in order to complete the rigorous and physically demanding selection process that include written, practical, and physical fitness assessments. You must have a full category C driving licence for the Airport Fire and Rescue Service.
The closing date: 29th April 2019.
Theory Aptitude Tests will take place on the evenings of 28th or 29th May 2019.
Practical Tests will take place all day on 8th June 2019, with interviews taking place on 24th & 25th June 2019.
To apply, please use this link.
Picture: Guernsey Airport.