Guernsey Airlines offer to help Thomas Cook customers
23rd September 2019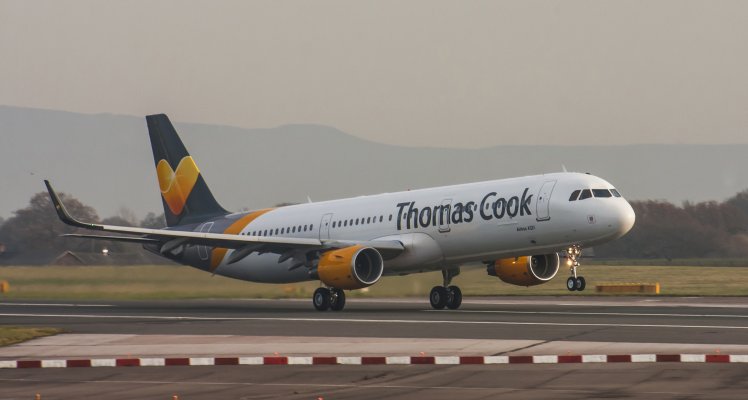 Guernsey-based airlines Aurigny and Blue Islands are offering assitance to its passengers who have been caught up with Thomas Cook airlines and holidays ceasing trading.
Aurigny Chief Executive, Mark Darby said: "We know that some Aurigny customers will have flights and holidays booked with Thomas Cook, which will now need to be re-arranged and as Guernsey's community airline we'd like to assist local residents who may have been affected by the collapse of the tour operator."
If you have an Aurigny flight booking to connect to a Thomas Cook flight or holiday the airline says you should focus on re-arranging all the other elements of your package first.
Once you have done that, you can call Aurigny on 01481 267267 with your booking reference and it will re-book you onto another flight on the same route where it has space available and waive any change fees or differences in fare that would normally apply.
If you need to fly on a different route on the Aurigny network to meet your re-arranged holiday plans then the airline will waive its change fees at this time.
Aurigny said if you decide to delay your holiday and cannot find a new package to meet your needs at this time then the airline can put flights on hold for up to 6 months from September 23rd 2019.
Aurigny is making this offer for two weeks. Therefore, its asking those customers wishing to change bookings to do this by close of business on Monday 7th October, 2019.
Blue Islands customers should contact the Blue Islands Customer Care team on 01234 589200 or email customercare@blueislands.com and the airline will re-book you on another Blue Islands operated flight (subject to availability) with all change fees and any fare differences fully waived once you have re-arranged your trip.
Blue Islands says there will be circumstances where you can't re-arrange your travel plans just yet, in such instances there will be an option to hold your flights for a period of six months; it asks that you have travelled by 23 March 2020.
To allow you time to make changes to your Thomas Cook arrangements, this Blue Islands facility will be available for two weeks until 7th October 2019.
All customers must provide evidence of their Thomas Cook booking in order to take advantage of this offer by both airlines.
Picture: Thomas Cook