Guernsey Airport nominated for 'Think Differently about Disability' celebrations
23rd November 2017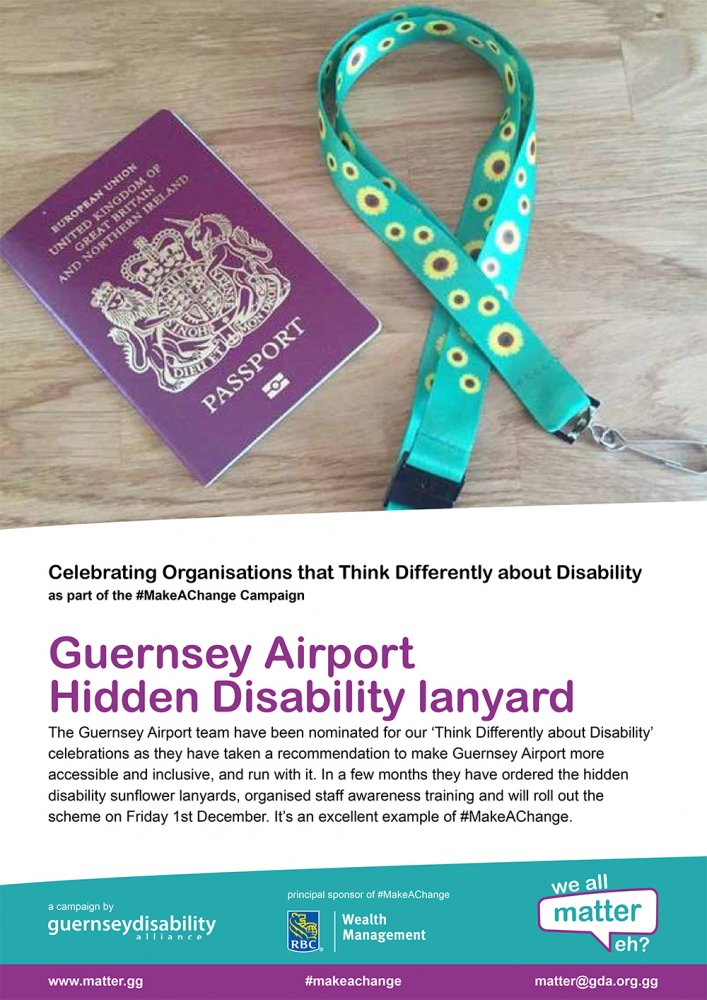 The 'Think Differently about Disability' celebrations will be held on Friday 1st December in the lead up to the UN day – International Day of Persons with Disabilities (IDPwD), 3rd December 2017.
The celebration aims to recognise the outstanding achievements of organisations, groups and individuals that have worked to improve accessibility and inclusion for disabled islanders and carers in Guernsey.
Guernsey Airport has been nominated in recognition of the sunflower lanyard scheme for hidden disabilities, which is being run from 1st December 2017.
Passengers will have the option of wearing a sunflower lanyard whilst travelling through Guernsey Airport. This will identify them to staff as someone who may need additional support or understanding.
All Guernsey Airport staff have been specially trained to recognise the lanyards and act accordingly.