Guernsey Ports Welcomes the Launch of Guernsey Trial Pilot Travel Scheme
24th June 2020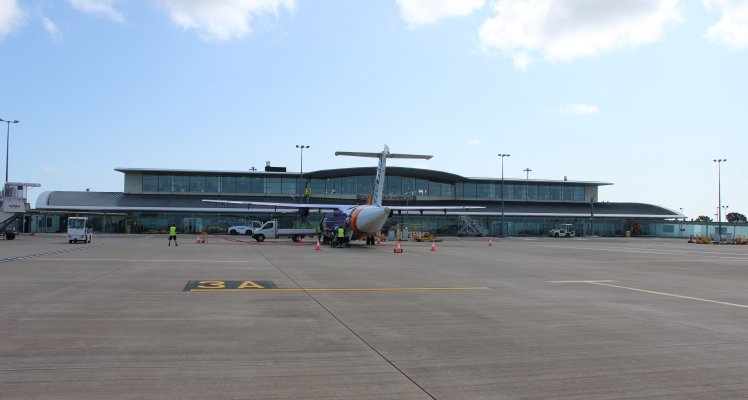 Guernsey Ports is welcoming the Civil Contingencies Authority's decision to launch a trial pilot scheme that would see a test on the seventh day for arrivals in a specific week in early July 2020.
There will be an absolute cap of 1,376 passengers in total arriving into Guernsey on a specified number of air and sea services between 5 and 10 July 2020. Arriving passengers during the trial period, will be required to self-isolate for 14 days, with a test for COVID-19 on the seventh day. Provided the test returns negative, passengers on these services only would be released from self-isolation on the eighth day, or as soon as a negative test result becomes available.
This trial pilot scheme will apply to specific Aurigny and Condor Ferries services between Guernsey and the UK only.
Passengers transiting to Alderney and Sark from the UK on these services are not participating in the initial trial pilot scheme at the request of their respective governments and will still be subjected to a 14-day quarantine requirement.
Chief Operations Officer – Ports Ross Coppolo said:
"This is a positive step towards Guernsey establishing a longer-term and sustainable solution for increased, non-essential flights and ferry services as Guernsey continues its recovery. This Guernsey pilot scheme will see a welcome return of ferry services using Guernsey Harbours and an increase in the number of flights albeit for short initial, coordinated trial. The key objective of this pilot scheme is to test and evaluate operations and gather substantive evidence to determine whether a further, gradual relaxation in the island's connectivity is achievable with a seven-day quarantine period. This extensive study is part of a number of measures that form the first steps towards Phase 6 in the exit from COVID-19 lockdown."
Picture: Guernsey Airport