Improved Regional and Worldwide Connectivity for Aurigny Customers
5th October 2020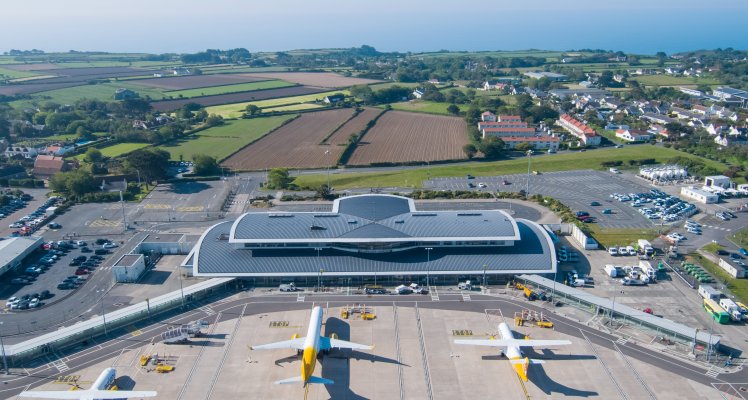 Aurigny is delighted to announce an agreement with Eastern Airways. This means its customers will soon be able to book a flight from Guernsey to Dublin, Belfast City, Teesside, Aberdeen, Leeds Bradford and Manchester in a single transaction on Aurigny.com. The other benefit of booking in one transaction is that customers avoid the need to pay UK Air Passenger Duty twice, which is what happens when onward flights are booked separately.
Tony Burgess, Managing Director, Eastern Airways said: "We are delighted to announce and excited to commence this partnership with our friends at Aurigny, which will allow us to and collectively provide greater connectivity focussed initially on our Southampton Airport hub. This will open up a wide array of connections throughout the UK and the Channel Islands to all of our customers including Manchester, Belfast, Leeds-Bradford, Teesside, Aberdeen, Dublin and new destinations planned for 2021. By forging this partnership and joining our networks, we will now look forward to welcoming many more customers on board and providing them with an extended choice of simplified route options and seamless connectivity whether they be travelling for business or pleasure. Flights are planned to be available for booking from later this month."
Commercial Director, Malcolm Coupar, said: "This is great news for our customers as it is often a challenge in small market jurisdictions to offer the regional connectivity desired by all as demand does not justify direct flights. By teaming up with Eastern we are able to provide our customers with more regional choice out of Southampton and other UK points in the future. As we come out of this pandemic, I expect we will see more airlines concentrate their operations out of certain hubs and that agreements between airlines will be more commonplace for the benefit of the customer. We are also working on agreements with other key airlines offering services from the UK to develop 'Worldwide by Aurigny,' which will offer customers connecting flights to Worldwide destinations booked via the Aurigny website."
In order to launch this, Aurigny are working with the developers of Worldwide by Easyjet to create a system that will enable Aurigny customers to book connecting flights out of our destinations in the UK with a multitude of carriers to global destinations from UK airports.
As well as the convenience, Worldwide by Aurigny will offer customers guaranteed connections for flights under the agreement, so you are covered for flight cancellations or delays. The Eastern Airways agreement is just being finalised and will be fully operational in a few weeks. The Worldwide by Aurigny is a longer-term project we expect to launch by the end of 2020.