Loganair annouces Guernsey to Edinburgh service for 2019
31st October 2018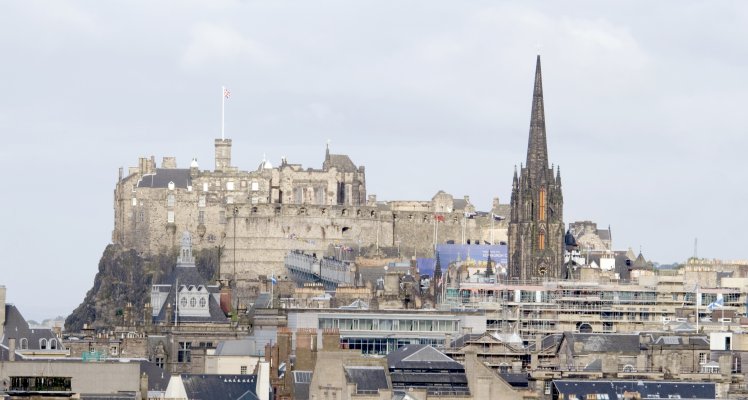 Loganair is to begin operating a Guernsey to Edinburgh service as part of its Summer 2019 schedule – the airline's largest expansion programme from Scotland's capital.
Passengers will be able to travel between the Channel Islands and Scotland's capital on Saturdays between May 11th and Sept 14th on a 37-seat Embraer 137 jet – the latest addition to Loganair's fleet.
Jonathan Hinkles, managing director of Loganair said: "I'm delighted to increase Loganair's offering from Guernsey Airport.
"It marks the first phase of our Summer 2018 schedule, which should be a tremendous boost to the island's tourist industries. We're also forecasting extensive uptake from people visiting Edinburgh – one of Europe' most beautiful cities, particular during the world-famous Fringe Festival. Using our Scottish network, passengers would also have convenient access to Scotland's Highlands and Islands.
"Last year we provided a seasonal link to Glasgow, which proved to be extremely popular with passengers travelling in both directions, part of the motivation behind adding Edinburgh to next year's schedule."
Guernsey Airport's Head of Aviation Services Ash Nicholas said: "Guernsey Airport is delighted with Loganair's launch of the Guernsey to Edinburgh route for 2019, and also continuing with the Guernsey to Glasgow service. These services now give people in Central Scotland direct access to Guernsey, during the spring and summer seasons.
"We also know there is demand in Guernsey for direct access to Scotland and these routes aim to capture that traffic. This show's Guernsey Airport's drive of fully supporting new routes and carriers is working, and we look forward to helping Loganair develop its presence in Guernsey for 2019 and beyond."
Jonathan Rayner, Aviation Director at Edinburgh Airport said: "Expanding Loganair's presence at Scotland's busiest airport is great news for passengers as it provides greater choice and travel options, something we are always keen to add at Edinburgh Airport. This expansion will also provide the opportunity to build business links in Norway as well as appeal to those looking for a leisurely break and we're excited to see these routes develop."
Loganair was recently presented with the Gold Award by the European Regional Airlines Association, recognised for its significant achievements over the previous 12 months.
Sales for these services are now on-sale from Loganair.co.uk or by calling 0344 800 2855.
Picture credit: This is Edinburgh.