National Air Cadet Sunday marked at Guernsey Airport
1st February 2019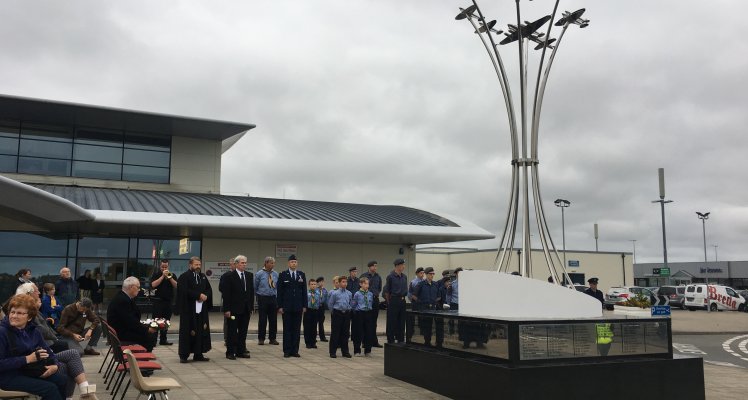 The Guernsey Air Cadets will join 1,000 other Royal Air Force squadrons containing 30,000 cadets across the British Isles marking National Air Cadet Day this weekend.
National Air Cadet Day 2019 falls on Sunday 3rd February, a parade and a remembrance service, which is open to all, will start at the Allied Air Crew memorial at Guernsey Airport from 10.45am.
As part of the day, the Guernsey Air Cadets will be remembering those allied pilots and crew who have given their lives since the Second World War.
2019 marks the 78th anniversary of the formation of the Air Training Corps, which ultimately became the Royal Air Force Air Cadets.
Flight Lieutenant and Commanding Officer of the Guernsey RAF Air Cadets Brian Aplin said:
"National Air Cadet Sunday is a really important part of the Guernsey Squadron's year. It is a time when we join all other cadet squadrons across the UK and the crown dependencies to remember service and dedication. It also marks the sacrifice of those allied pilots and crew who lost their lives in conflict locally and internationally. It is vital the cadets never forget those who gave their lives in the past, but also use and apply the skills they will learn in their future careers. We thank Guernsey Airport for their continuing support of the Guernsey Squadron's work as we mark this special day."
Further information about the RAF Air Cadets can be found here.
Picture: Guernsey Airport.