Quit the queues with Aurigny's Twilight Check-in
14th July 2016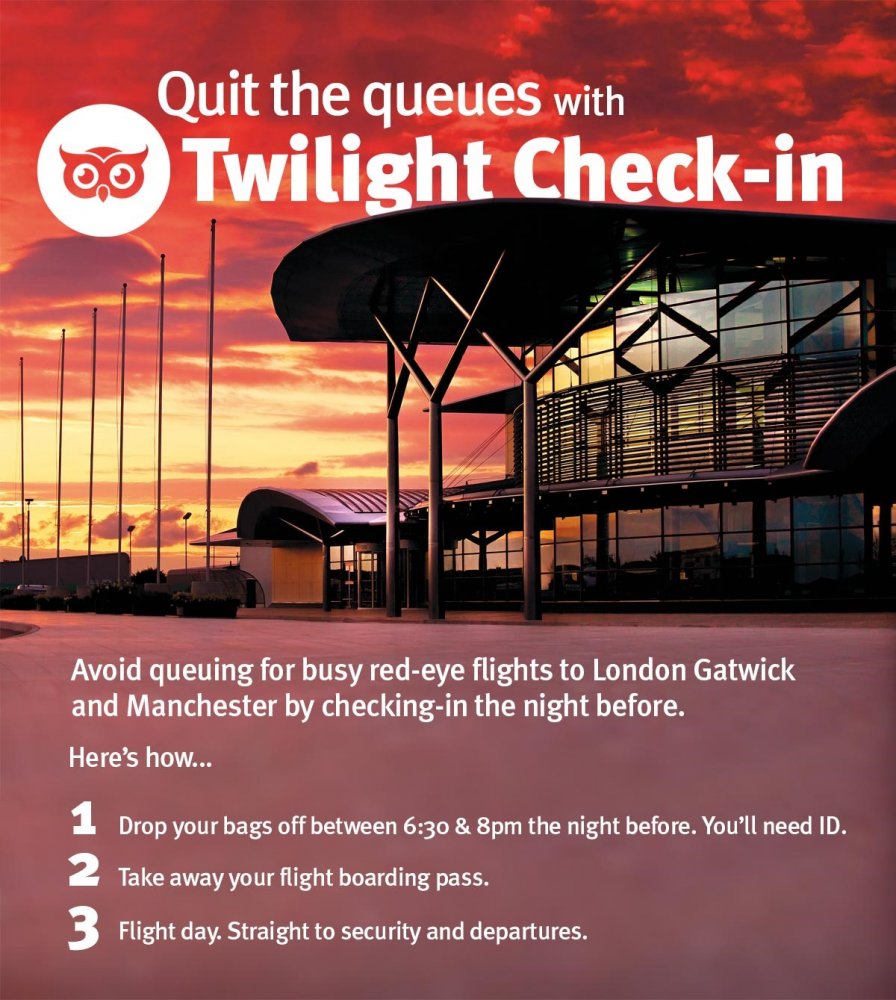 Twilight Check In – smoothing the way for Aurigny's early morning passengers
From 15th July, Aurigny begins a new service for its Guernsey customers that allows them to check in for their early morning Manchester and Gatwick flights, the night before.
Twilight check in desks are open at Guernsey Airport between 6.30pm and 8pm every night. Passengers who have reservations for the following day's 0650 Manchester and 0700 Gatwick departures need to bring their ID and bags to check them in. If more than one adult is travelling on the booking they'll also need to be present with their ID and baggage. Any under 16s that are travelling in their party needn't be present.
Malcolm Coupar, Aurigny's Commercial Director says: "Twilight Check In is designed to reduce queueing time for our early morning passengers. Once checked in the night before, all they need do on the day of their flight is to go through security to departures with their ID and boarding pass. It takes the hassle out of early morning flights and we're encouraging as many people as possible to use it."
Please note: Twilight check in is only available at Guernsey Airport and solely applies to Aurigny's first Manchester and Gatwick flights.