2,000 Dutch & Swiss tourists enjoy Channel Islands this summer as successful 2018 Rotterdam and Zurich charter season ends
28th September 2018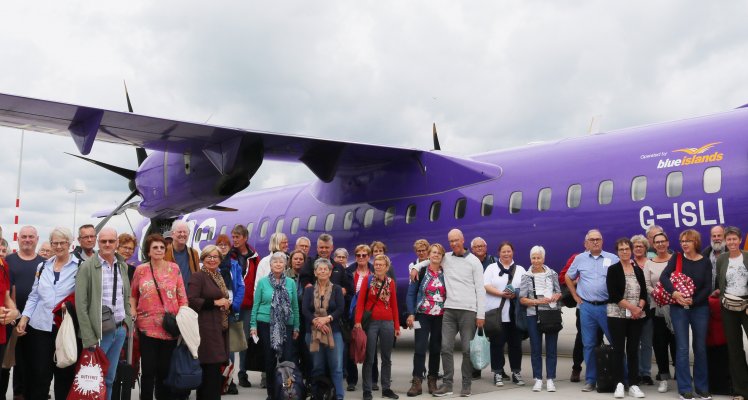 Saturday 15th September saw the end of a hugely successful summer 2018 charter season which has seen over 2,000 visitors fly from Rotterdam and Zurich to the Channel Islands on charter flights operated by Blue Islands, on behalf of its tour operator partners.
"As a locally based airline, Blue Islands is proud to be chosen by two specialist tour operators to operate charter flights to Guernsey and Jersey which are crucial to boosting the visitor economy by promoting the Channel Islands to new visitor markets. It's been another successful season with more than 2,000 Dutch and Swiss tourists discovering our beautiful Islands and enjoying a positive experience throughout their journey" says Rob Veron, Blue Islands CEO.
The Rotterdam route operated for 22 weeks and welcomed 1,285 visitors to Guernsey and Jersey in conjunction with tour operator Sunair, while in conjunction with tour operator Rolf Meier Reisen, 800 visitors flew on flights from Zurich, during the 19-week season.
Mr Veron added, "In addition to Blue Islands operated scheduled services between Guernsey and Jersey and to and from the UK, we are committed to the facilitating the rejuvenation of our tourism industry, being part of the solution by enabling access to the Channel Islands from European markets."
Blue Islands is also playing a key role in supporting travellers following the collapse of SkyWork Airlines. An additional charter ran Saturday, 15th September between Zurich and Jersey and another flight arrived Saturday 22nd September.
Picture: Blue Islands.