Advice for collecting passengers arriving home from university and college for Christmas holidays from Guernsey Ports
1st December 2020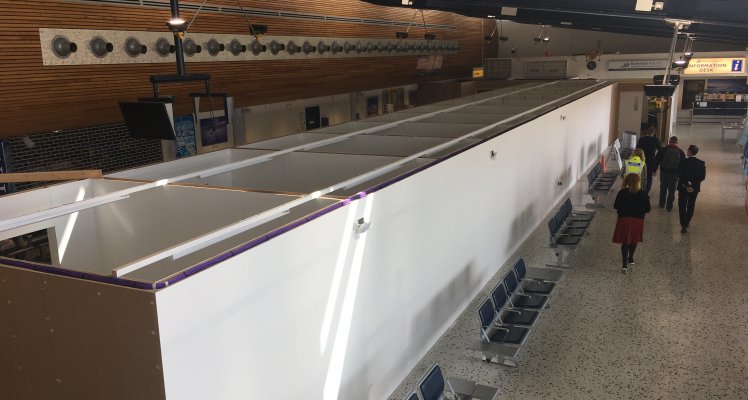 Due to social distancing guidelines, and space constraints in the landside arrivals hall, Guernsey Ports is discouraging family/friends to greet students in the passenger terminal buildings at airports or the harbour.
Family/friends collecting passengers and students by car from Guernsey Airport will need to park in the main carpark, (parking will be free for the duration of collection). It is recommended that only one driver should collect passengers from the airports or harbours.
Taxis can be booked in advance – guidance for transport to self-isolation can be found on https://covid19.gov.gg/guidance/travel/general
Make sure you social distance your vehicle with at least one free car space distance.
Stay in your vehicle, if you have a smart phone monitor arrivals on the airport or harbour arrivals and departure web pages (www.airport.gg/www.harbours.gg). Use the phone to communicate with relatives' friends or loved ones until they are in the vehicle.
Dependant on the number of passengers on the flight, where they are in the queue, luggage collection and test facility procedures, there will be some delay for passengers to come through. In some cases, this may take up to 90 minutes, so we ask for your patience.
Whilst we understand this may be a long wait we ask that you arrive in good time. This is to ensure students are not in the terminal building waiting to be collected. This also reduces the risks to all other airport users.
At Guernsey Airport, airport attendants will guide students and passengers to the main car park.
Prior to students and passengers arriving at your vehicle, consider wearing a facemask. Please adhere to social distancing guidelines. Passengers and students must wear a mask until they reach their final destination – their place of self-isolation.
Unless you are self-isolating with any arrivals please do not hug or kiss. Once isolation has been completed, hug as much as you like!
Further information on self-isolation can be found on the States of Guernsey's website: https://covid19.gov.gg/support/protect
Let students and other passengers them place their own luggage in the vehicle. If help is required, please put on gloves and assist. However, remove gloves or sanitise your hands afterwards. Place any used gloves securely in a plastic bag and dispose of properly.
Distance yourself in the vehicle as far as practicable possible. Students and other passengers should be in the rear seats with windows open for the drive home.
Keep all masks on until you reach your final place of isolation.
Disinfect all touch points on the vehicle after your journey.