Aiglle Flight Support's unique event welcomes top aviation brands to Guernsey
17th June 2016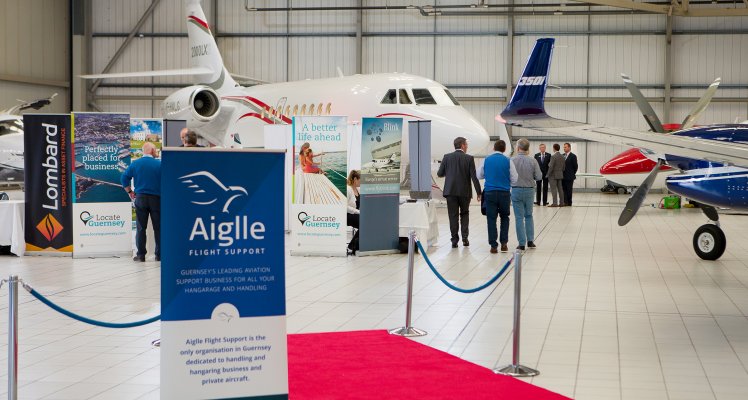 Guernsey's Lieutenant Governor Vice Admiral Sir Ian Corder joined visitors from the European aviation industry, intermediaries and potential investors at Aiglle Flight Support's Aviation Showcase last week.
The two-day event at Guernsey Airport comprised of 14 of the very latest corporate aircraft from 9 different manufacturers. It also highlighted the advantages and ease of using Aiglle's private aviation facilities for businesses and high net worth individuals currently living in or looking to move to Guernsey.
Aiglle offers Guernsey's only heated and dehumidified aircraft hangar and is the island's leading handling agent for corporate aircraft.
'The event had special significance for both the aviation industry and Guernsey as it was the first time that these aircraft were all together in one place outside of the major European air shows. We hope that everyone enjoyed the unique experience and the chance to get up close and personal with some of the finest innovations in the world,' said Richard Battersby, Joint Managing Director of Aiglle.
Some of the exhibiting aircraft, which had been flown in especially for the event, included the Dassault Aviation's Falcon 2000 LXS, Gulfstream's intercontinental G550, Embraer Legacy 500 and Beechcraft King Air 350i.
Aiglle's event also welcomed the brand new HondaJet to Guernsey for the very first time.
Attendees were invited to have a look inside the visiting aircraft and meet with a number of manufacturers and supporting specialist agencies.
Locate Guernsey, Lombard Finance and Swoffers were on hand during the event to provide expertise in finance and property.
'Aiglle's Aviation Showcase was a fantastic opportunity for Locate Guernsey to connect with those interested in relocating themselves and their businesses to the island, and also with existing Open Market and HNWI residents. The stunning Honda Jet was my personal favourite – the first aircraft developed by the Honda Aircraft Company,' says Richard Le Tocq, Head of Locate Guernsey.
'It was an honour to welcome the Lieutenant Governor,' added Mr Battersby. 'We had the pleasure of showing him around our static display including a particularly impressive aircraft: the Gulfstream G550 with the ability to fly direct to the Caribbean from Guernsey.'
Channel Airways also took an interest in the showcase as the private airline is hoping to offer an air taxi service based here in Guernsey with their Eclipse 550.
Simon Fawcett, joint Managing Director of Aiglle concluded: 'The exclusivity of our event meant that manufacturers could spend quality time with each individual. Our showcase was a real success and we are delighted with the feedback received from attendees and exhibitors alike. There are plenty of exciting opportunities in store for both Aiglle and the island.'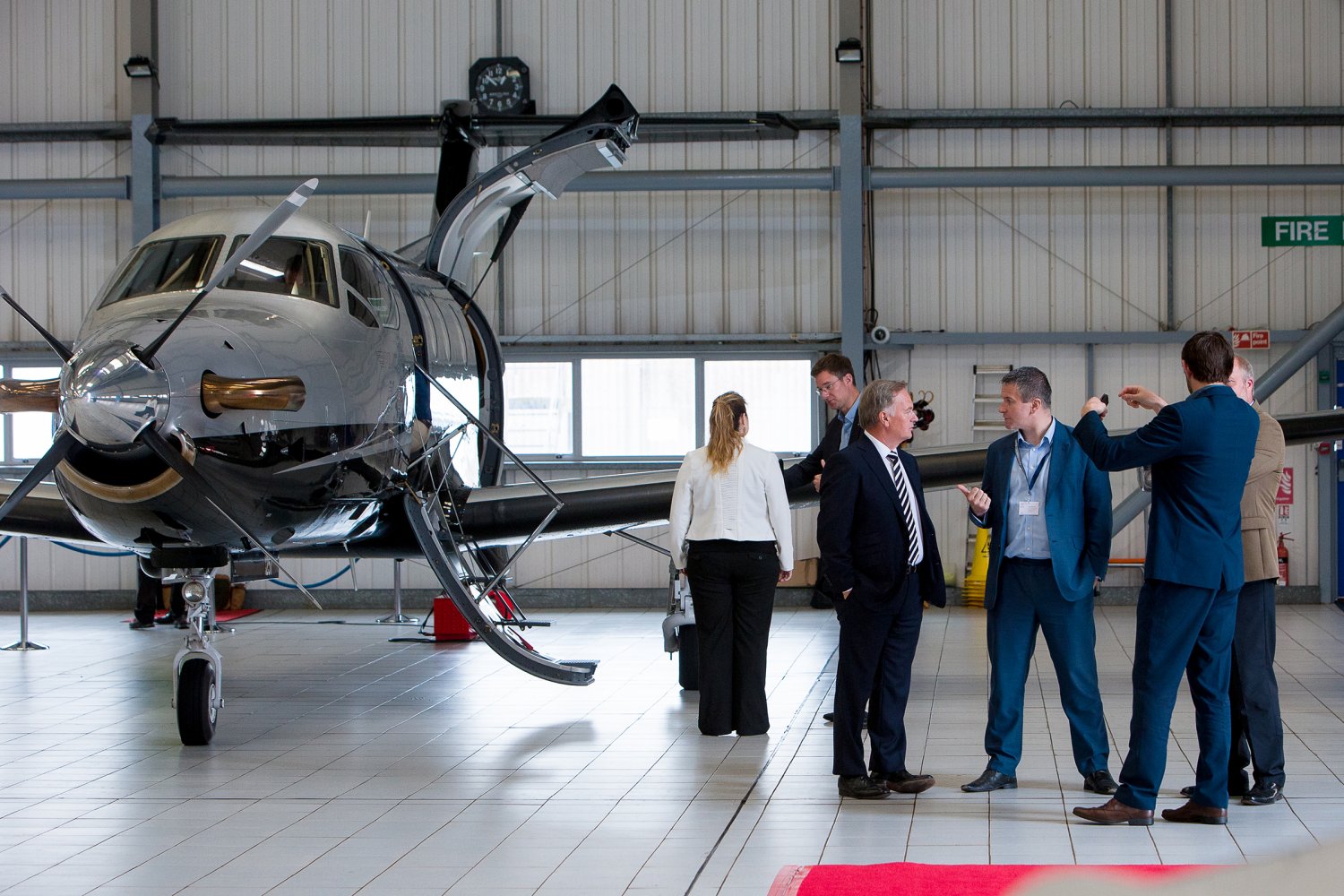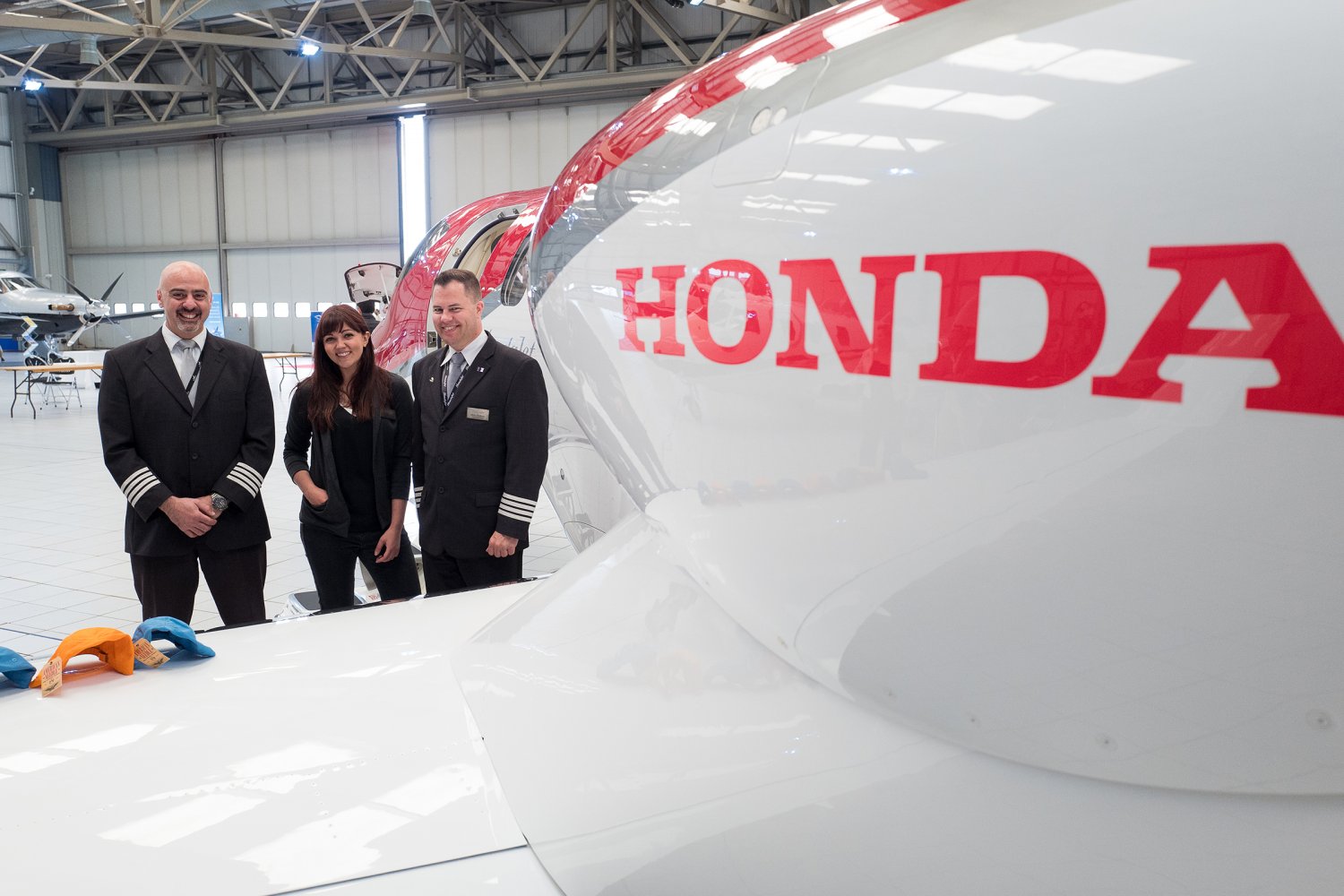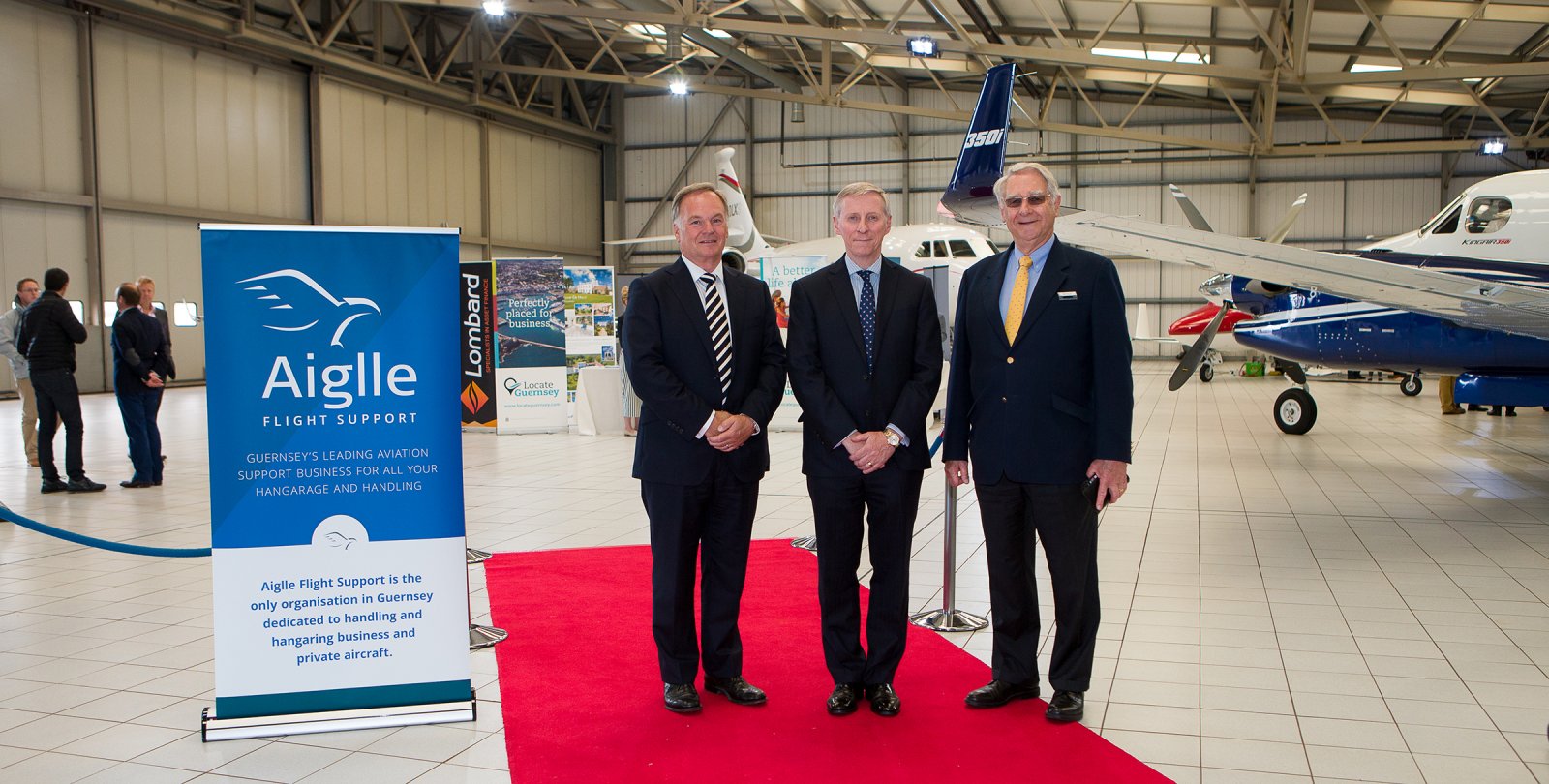 Left to right: Simon Fawcett (Joint Managing Director of Aiglle), the Lieutenant Governor and Richard Battersby (Joint Managing Director).
Credit to John Fitzgerald Photography for the imagery.