Alderney Airport reduced opening hours from 13th July to 16th July 2018
29th June 2018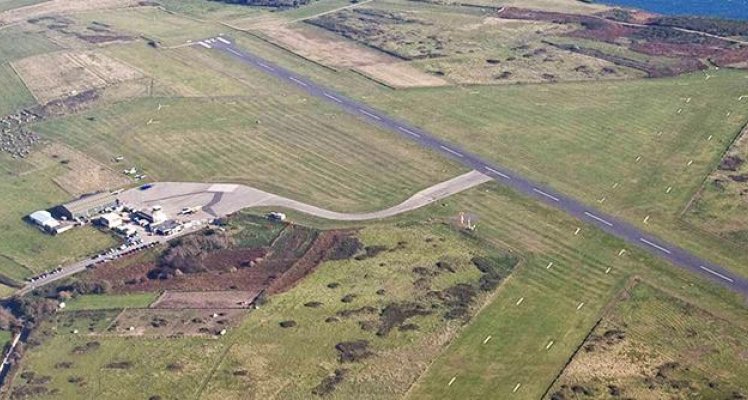 Regretfully, Alderney Airport will have to operate on reduced opening hours on the days of Friday 13th, Saturday 14th, Sunday 15th, and Monday 16th July 2018. This is due to a shortage of Air Traffic Controllers based in the island, and more importantly, to ensure the available staff can safely comply with rules governing the amount of time they are allowed to work.
Alderney Airport apologises for any inconvenience this decision may cause to passengers' travel plans, and Aurigny are in the process of contacting affected customers. In general terms, the Airline will be moving the timings of its flights over those days, but a few flights will need to be cancelled and passengers rebooked. Emergency medical evacuation (Medivac) flights out of Alderney will not be affected by this decision.
During the days of Friday 13th to the end of Monday 16th of July inclusive, the revised opening hours will be as follows. From 8am to midday, and from 1.30pm to 6pm inclusive. Alderney Airport would normally be open from 7.40am until 6.30pm; and until 7.30pm on a Friday, Saturday or a Sunday.
The General Manager of Ports, Colin Le Ray said: "We are confident that by the end of July the situation will ease, so full opening hours can be resumed. By giving as much notice as possible, air carriers, private pilots, and passengers can make changes straight away to their plans. Alderney Airport is working hard to put into place contingency plans to reduce the disruption to passengers to just these four days. We will be taking the opportunity to schedule some additional maintenance activity on the airport over these extended closure periods. This as a consequence of our reduced ATC manning levels and I want to stress that the maintenance activity has not driven these closures."
Manager Air Traffic Control, Frank McMeiken said: "The maintenance of safety underpins the ATC operation, and it is essential that we maintain safe working practices for our air traffic control staff, where the risk of fatigue has to be removed from this highly specialised environment. This decision has not been taken lightly, and all other options have been explored. We are working hard through recruitment and training to avoid having to impose restrictions on opening hours in the future."