Alderney Airport Runway closed for a short time 2nd August 2019
2nd August 2019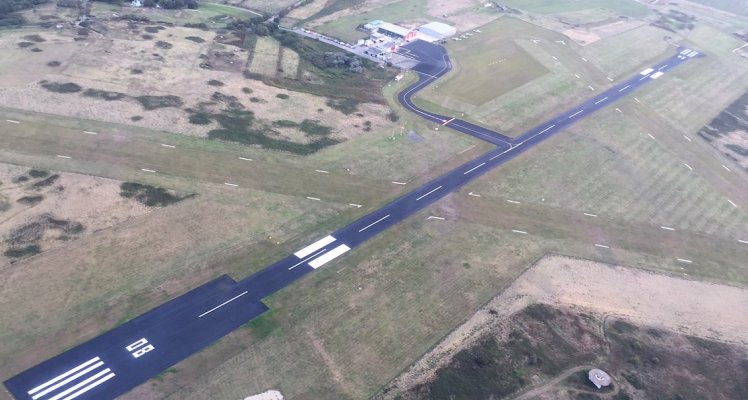 A spokesman for Alderney Airport said:
"Alderney Airport's main asphalt runway was closed for a short time on the 2nd August 2019, due to a light aircraft that suffered a tyre failure prior to take off at 14:59 local time.
The closure was necessary to get the aircraft back to the apron safely. The other two grass runways remained open throughout the incident.
There were no injuries to the people on board the aircraft. The main runway was declared open at 15:44 local time.
Due to the ongoing delays to passenger flights – the Airport will also remain open late if required to clear any backlog ahead of Alderney Week.
Alderney Airport apologises for any inconvenience caused by this incident."
Picture: Alderney Airport.