Aurigny and easyJet partnership takes off
26th September 2018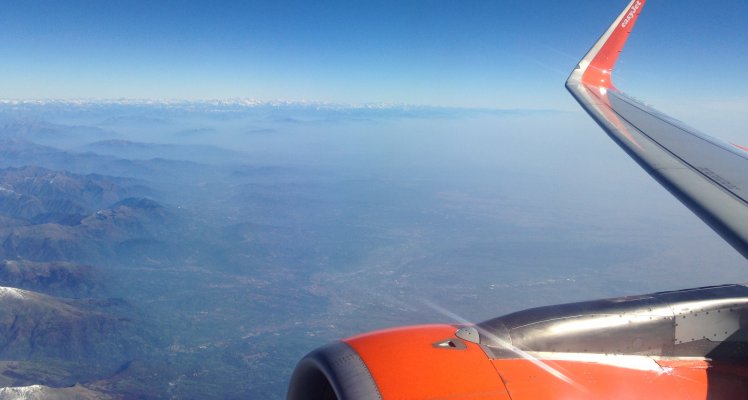 Guernsey-based airline Aurigny is delighted to announce the official launch of it's easyJet's partnership through the innovative connections service called 'Worldwide by easyJet'. 'Worldwide by easyJet' is the first global connections service by a European low fares airline. It means that customers can easily connect Aurigny's London Gatwick service with easyJet flights around Europe, Israel, Jordan, and Morocco in one simple step. Using the 'Worldwide' product, on the easyJet website, customers will benefit from worry-free, protected connections. Should a passenger miss a connecting flight they will be transferred to the next available flight. A fee is included in the booking to protect your connection.
As part of the 'Worldwide' booking, customers can also take advantage of a hassle-free transfer of their luggage between the two flights. They simply pick up their hold luggage from the baggage carousel and take it over to the
GatwickConnects
desk, and they will check the customer into the next flight and take care of the bags. Hold luggage can be added to the easyJet legs of the journey as part of the 'Worldwide' booking process. To add hold luggage to the Aurigny legs of the journey, customers simply have to visit the Aurigny site and click on the 'Manage' icon.
Aurigny's Commercial Director Malcolm Coupar said:
"We're delighted that this partnership hasgone live and our customers can now take advantage of this connections service. I have nodoubt it will prove popular with islanders and will help reduce any concerns about missingconnecting flights. We all know that we can be at the mercy of the weather in Guernsey and thisconnections service helps to give our customers that added peace of mind. It will also help to promote Guernsey as a great holiday destination and only help to put Aurigny and Guernsey on the map."
Andrew Middleton, easyJet's Ancillary Revenue and Distribution Director said:
"The response to Worldwide by easyJet has been fantastic. We are delighted that Aurigny flights are now live on the Worldwide platform and the take up from customers already gives us confidence that we will see similar demand from Guernsey. We are also pleased to be further extending the range of destinations we can serve our European customers."
As part of the partnership, easyJet is also selling stand-alone tickets for travel on Aurigny's network on
easyJet.com
.
Picture: Gareth Owen.