Aurigny announces Charity Pleasure Flights for retiring Trislander
12th May 2017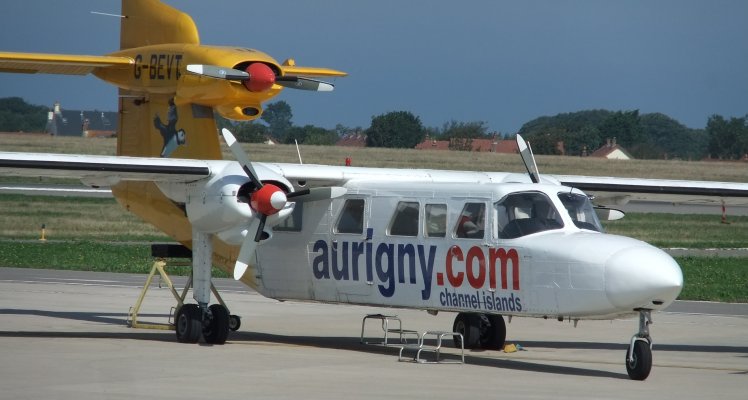 Aurigny has organised Charity Pleasure Flights on board its last remaining Trislander, just ahead of its retirement.
Eight pleasure flights are being held in May, to give people a special chance to take to the skies and tour the islands, on the last of Aurigny's iconic Trislanders, G-BEVT.
There will be four flights from Guernsey, two from Alderney, and two from Southampton, with all the profits from the flights going to the Channel Islands Air Search.
Guernsey and Southampton Airports have also agreed to waive all the airport fees for these flights, so extra funds can go to the charity.
The flights will last around 20 minutes and there will be an opportunity to take pictures with the aircraft at the end of each flight.
The aircraft G-BEVT was built in 1977 and was registered to Aurigny in 1983. It has flown over 86,000 flights in its lifetime.
It is due to retire from service, as part of the phased and planned transition from the Trislander to Dornier aircraft.
CEO Mark Darby said: "We are delighted to give Trislander fans a chance to fly on-board our last remaining Trislander for these unique and one-off flights and say their own special goodbye. The Trislander fleet has served Aurigny well for over four decades and we felt that it was important we properly marked the retirement of the final aircraft, G-BEVT. It is also fitting to raise funds for the Channel Islands Air Search, which has played such an important role locally and saved so many lives."
Channel Islands Air Search Chief Officer John Fitzgerald welcomed the support.
He said their new aircraft was coming later in the year, but it also costs approximately £140,000 a year to keep Air Search operational, so continued support from local individuals and businesses was vital.