Aurigny Flights on sale now for 2022
7th December 2021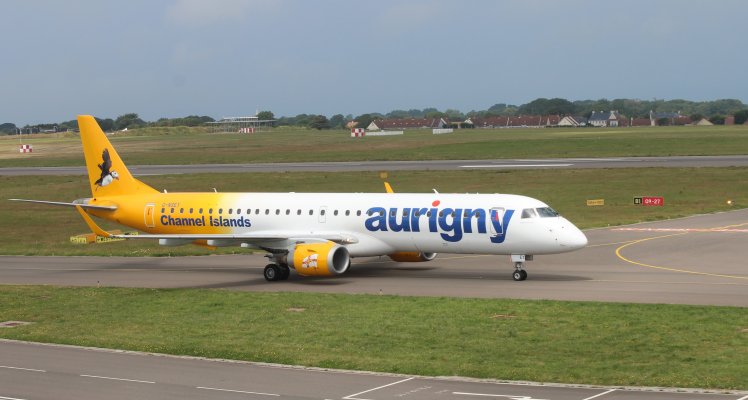 Aurigny's 2022 flight schedule is now on sale with some exciting new destinations
Flights are available between Guernsey and Birmingham, Bristol, East Midlands, Exeter & Leeds Bradford. Plus its added extra frequencies to its London Gatwick flights already on sale with up to 6 flights per day.

Dublin has proved really popular, with Aurigny adding an additional frequency on Saturday to 3 flights a week from the end of March 2022!
New for 2022 we have direct flights from Guernsey to Malaga every Wednesday from 13 July - 07 September.
Also new for Summer 2022 the airline will be operating its Embraer 195 Jet between Guernsey & Manchester, Monday to Thursday* getting you to the North of England quicker than ever before.
Alderney flights are on sale with inter-island flights to and from Guernsey, and direct flights to Southampton.
Flights on the Guernsey to Southampton service are now on sale to the end of October 2022, with a minimum of 3 daily departures throughout the Summer. May to October 2022 will see a 4th flight added on Fridays, and July - September 2022 there will be a 4th flight added on a Monday.

Flights are on sale up until 29th October 2022, and you can book your flights now on aurigny.com.
*On Wednesday's between 13th July - 07th September, the Manchester flight will be operated on an ATR 72-600 aircraft whilst the Embraer 195 is used on the Malaga service.