Bailiwick Bar And Kitchen Achieves Five-Star Food Hygiene Rating
26th November 2021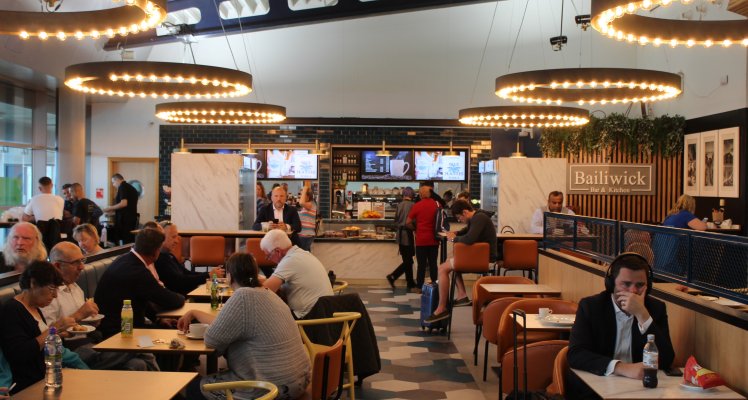 Guernsey Airport's food and beverage outlet Bailiwick Bar and Kitchen has achieved a Bailiwick of Guernsey five-star rating for food hygiene.
All establishments in the Bailiwick that prepare food for the public are routinely inspected by staff from the Office of Environmental Health and Pollution Regulation (OEHPR) as part of the Guernsey Food Hygiene Inspection Scheme.
Operations Manager for Caterleisure (Guernsey) Limited Sally Walker said:
"We are delighted with the latest food hygiene rating for Bailiwick Bar and Kitchen. It's a testament of the hard work that our Guernsey team have invested into the operation. Despite the challenges COVID-19 has brought to the travel industry, we are working very hard to offer to our customers an innovative, seasonal and locally sourced range of food and drink."
The recent inspection by the OEPHR found good or very good standards of hygienic food handling, cleanliness, the condition of facilities or buildings and the management of food safety.
Deputy Commercial Manager at Guernsey Ports James Underwood said:
"It is great to see that the hard work put in by the Bailiwick Bar and Kitchen team has been rewarded with a five-star food hygiene rating. The team should be proud of themselves in achieving this important grade, considering the challenges COVID-19 has placed on all our business partners."
Currently the airside Bailiwick Bar and Kitchen is open offering a range of freshly made grab and go products for customers.