Bailiwick Bar & Kitchen development entering its final stages
15th July 2019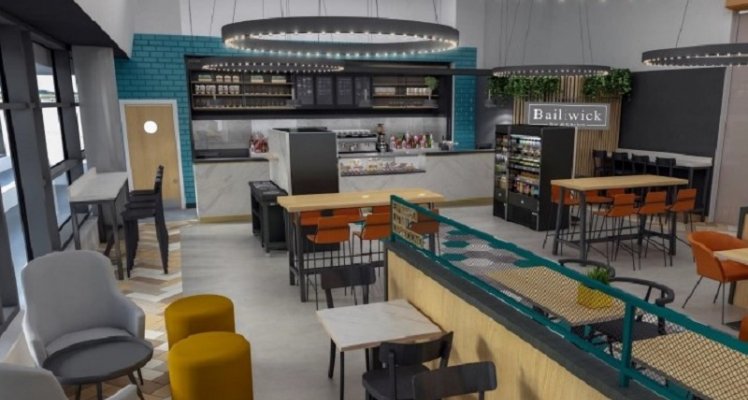 Work to open Bailiwick Bar & Kitchen at Guernsey Airport continues with contractors starting on the final fit out phase of the project this week.
In the last four weeks, both airside and landside outlets have been undergoing complete refurbishment and redeveloped as part of an ambitious investment programme by Caterleisure (Guernsey) Limited.
From this Wednesday (17th July), passengers and airport users will see changes to the temporary food and beverage outlet arrangements, which have been in operation landside and airside.
The temporary landside café will be open as normal on Wednesday morning (17th July), but will close at 12 midday. The closure is required so preparations can take place to open the new landside Bailiwick Bar & Kitchen outlet on Thursday morning (18th July).
The airside temporary café will remain in place until the last flights leave Guernsey on Thursday evening (18th July). Staff from Bailiwick Bar & Kitchen will then prepare the new airside outlet for trading on Friday morning (19th July).
A formal opening of Bailiwick Bar & Kitchen at Guernsey Airport will take place in due course.
Guernsey Airport apologises for any inconvenience caused.
Picture: GLA/Caterleisure