Blue Islands' inter-island services achieve 95% on time performance
24th August 2016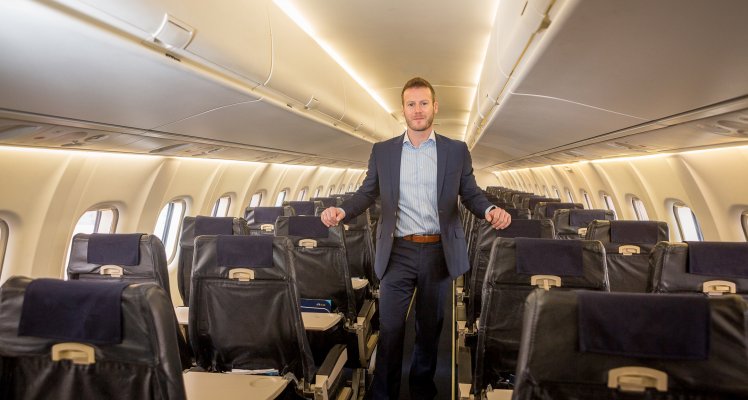 For the past fortnight, Flybe franchise partner Blue Islands has delivered 95% on time performance for Blue Islands operated inter-island services and 93% across the entire Blue Islands network.
Rob Veron Blue Islands' Managing Director said: "Blue Islands has resumed the performance levels our customers expect and we have always been proud to have achieved, delivering 95% on time performance for inter-island services and 93% across the network since 8 August. As a local airline we would like to reassure all customers and stakeholders that Blue Islands is fully committed to providing a long-term robust and sustainable inter-island service that meets the needs of the travel market."
Mr Veron continued "Blue Islands is totally aligned with its customers and we are taking robust measures to mitigate against occurrences of disruption where the cause is within our control. This includes taking delivery of an interim dedicated spare aircraft on 7 August, whilst we await delivery of an additional larger ATR 72 aircraft, adding an extra 60,000 seats to our services."
Up to 16 inter-island services are available per day, 12 operated by Blue Islands and 4 operated by Flybe providing the frequency and capacity to meet demand, with 13 of these services operating at peak times (0700-1000 & 1500-2000). Whether operated by Blue Islands or Flybe, as standard all inter-island fares include two items of hand luggage, 23kg hold baggage and changeable ticket (fare difference may apply).