Blue Islands – here and ready
26th June 2020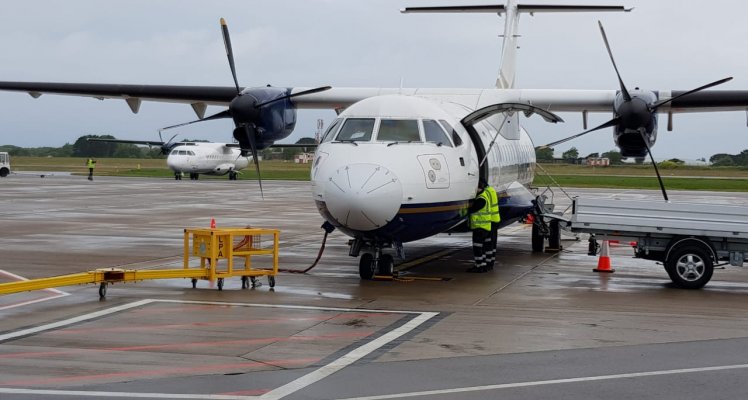 Within days of launch over 4,000 participants responded to the recent Blue Islands survey, revealing that over two thirds of passengers want to travel within three months of the lockdown being lifted, travelling first to visit friends and family.
When people do travel, over 85% of people say it is either extremely or very important that airlines have clear and trustworthy safety procedures. And nearly 80% of people expect to see sanitising gels and wipes available on board the aircraft. The airline has introduced a number of enhanced wellbeing measures including passengers wearing face masks, enhanced cleaning procedures with Microbe Shield spray for long lasting bonded surface protection in the cabin and touch point sanitation procedures. Furthermore hand sanitiser is available when boarding and throughout the flight and the cabin air is continuously replenished with fresh air every 5 - 7 minutes, for further information see www.blueislands.com/wellbeing.
Commenting on the survey, Rob Veron, CEO Blue Islands said, "We are extremely grateful to all of those who took part in our survey, providing us with invaluable insights as to how the community is feeling in respect of future travel. We have learnt that over two thirds of passengers intend to travel within the first three months of normal flights resuming; the primary reason for this being to visit friends and relatives. We're here and ready to play our part in reconnecting our communities as and when the time is right.
The airline is now seeking responses to a second survey which focuses on product features and services that passengers would welcome as part of the relaunch of Blue Islands.
Mr Veron added, "Our second survey has been created to help us better understand what's important to customers when choosing their flights as we strive to make the entire flying experience the very best it can be. Once again, we would appreciate feedback from the communities we serve which is truly invaluable and would like to thank everyone for their support, we can't wait to welcome our customers on board again soon."
The latest Blue Islands product survey can be found at www.blueislands.com/survey2, the airline will share further results of both surveys in due course.
Picture: Guernsey Airport.