Blue Islands assesses viability of Jersey-Guernsey-Luxembourg route, following survey results
23rd November 2018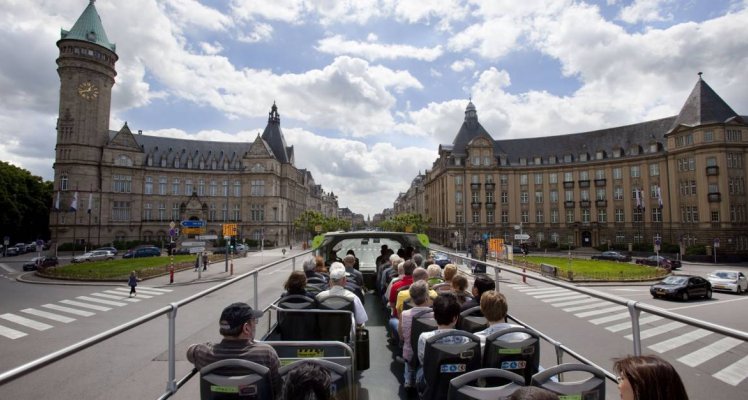 Earlier in 2018 airline Blue Islands conducted a survey to appraise the appetite within the Channel Island business community for a twice weekly direct Luxembourg service.
Over 400 survey participants, representing 164 companies and 60 individuals across the Channel Islands, responded with results suggesting that 65% of those who travel currently spend over five hours getting to Luxembourg, with 53% paying airfares between £300 and £499. The majority of those surveyed stayed for two nights and currently travel via London.
Rob Veron, Blue Islands CEO said: "We listened to our business customers who identified a need for improved access to Luxembourg. Blue Islands sought further engagement from the business community through a survey which provided essential feedback on the potential route, current behaviours, propensity to travel and other service requirements and we are grateful that so many businesses participated."
The majority of those travelling to Luxembourg currently travel via London, an option that is available daily, but that is far from a preferable experience. Therefore, amongst other considerations, Blue Islands will have to assess what proportion of that market would be willing to travel direct on dedicated twice weekly services, rather than choosing to fly via the UK on any given day.
Mr Veron added, "Blue Islands can now progress to the next stage of the route evaluation which will involve individual discussions with businesses that expressed the greatest demand for the route and detailing the full cost of operation. Other considerations such as potential volumes originating in Luxembourg, leisure travel and whether a twice weekly service would satisfy market requirements will all help forecast viability and shape the final decision which will be shared in due course."
Luxembourg Proposal
Depart Jersey and route to Luxembourg via Guernsey.
Flight time would be 1 hour and 40 minutes from Guernsey to Luxembourg.
Twice weekly, year-round service.
Mid-morning departure.
Picture Credit: Visit Luxembourg