Blue Islands invites islanders to Fear of Flying course in Guernsey
24th April 2017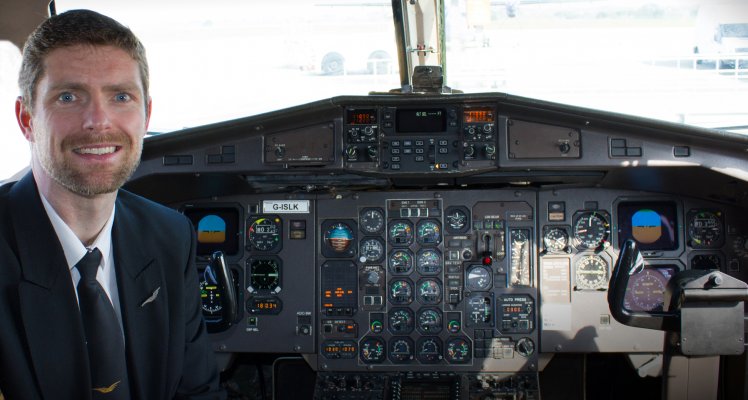 Blue Islands has launched a two-day Fear of Flying Course in conjunction with Guernsey Airport to help affected islanders overcome their anxieties when flying.
Rob Veron, Blue Islands CEO said "This is an intimate Fear of Flying course providing the opportunity for 20 islanders to overcome this debilitating but real fear. While the majority of people do not think twice when taking a flight, there are some for whom flying affects their lives to a point where they are not able to enjoy experiences that others take for granted."
The two-day course, which is free to attend, will include sessions from Blue Islands' Training Manager Chris Stubbs and International Behavioural Change Coach and Trainer, Mo Harford followed by a dedicated experience flight on day two where delegates will put the knowledge and skills learnt on day one into practice.
Colin Le Ray, Guernsey Airport General Manager said "Flying is an essential part of island life, we know for some fear of flying means missing out on holidays, seeing family and can even affect their work, that's why Guernsey Airport is delighted to be working with Blue Islands to deliver this essential course."
Mr Veron added "This course is free to attend and designed to provide an in-depth understanding of aviation, what is happening each stage of the flight and what different aircraft noises mean. This will be followed by coping with the emotional factors and explaining what fear is, how it causes unpleasant feelings and how to let go of these. If the course proves to be popular we will of course look to repeat the format."
The course will be held at Guernsey Airport on the weekend of 17-18 June 2017. This course is now full but Blue Islands may look to run future courses, please follow this link to register: www.blueislands.com/fof