Blue Islands Media Statement
26th July 2016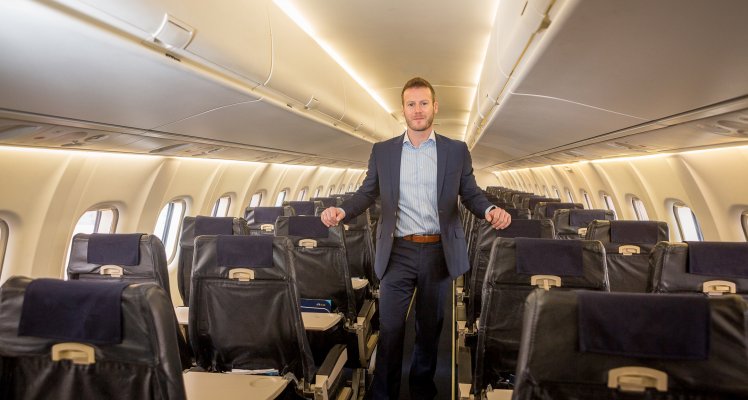 Rob Veron, Blue Islands' Managing Director:
Blue Islands' franchise partnership with Flybe commenced operation on 6 June.
We acknowledge there has been an unprecedented volume of disruption to Blue Islands' services over the past couple of months. We wish to assure our passengers that we are working hard to ensure that, wherever the cause of this disruption is within our control (i.e. outside of weather, Air Traffic Control slot delays etc.) we are taking robust measures to mitigate against the risk of any future occurrences. We wish to apologise to all affected passengers and assure all stakeholders of our utmost attention in returning to the levels of on time performance we all reasonably expect.
During the month of June the Channel Islands experienced 15 days of adverse weather, including some of the worst fog disruption in many years. This is exceptional when compared to June 2014 and June 2015 where 1 day and 6 days respectively were affected by weather. In total, 2016 (January – June) has already seen 40 days affected by weather, a significant increase from the same period in 2014 and 2015 which saw disruption on 29 and 32 days respectively. Whilst every effort is made to minimise the impact to our passengers, regrettably this does cause extensive operational disruption.
Further adding to this weather disruption, we have regrettably been let down by an aircraft lessor who was due to deliver a further ATR aircraft to the Blue Islands fleet in May. Unfortunately this, together with unforeseen technical issues with other aircraft within the fleet, has further compounded the effect on our operational performance. We are now in the final stages of sourcing an alternative aircraft to ensure that we can best support our operation with our own Channel Island-based spare aircraft. We wish to assure all of our customers of our attention to these matters, as we focus on our service provision and commitment to our Jersey and Guernsey operations.
Blue Islands and Flybe remain separate companies, the franchise partnership has no effect on either airlines' operation. Blue Islands operated services continue to be delivered by Blue Islands aircraft, operated by Blue Islands crew in line with Blue Islands operational and scheduling decisions.