Blue Islands adds 120,000 more seat capacity
3rd February 2017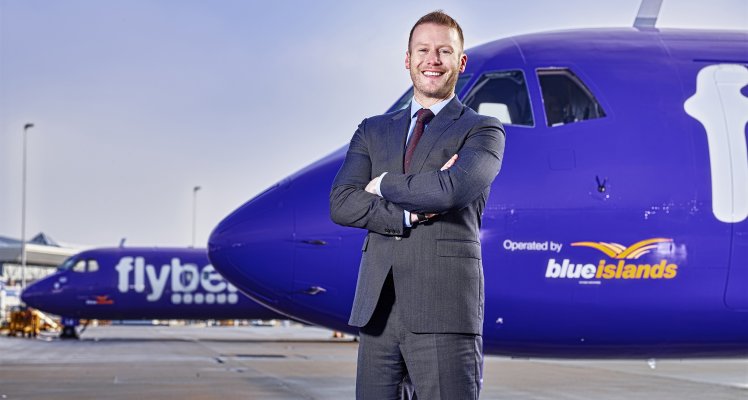 Blue Islands has added a third, larger ATR 72 aircraft to its fleet; the 68-seat variant replaces a 46-seat ATR 42 and brings a further 60,000 seats to the airline's network, less than four months after introducing its second ATR 72.
Rob Veron, Blue Islands CEO said, "Our third ATR 72 aircraft demonstrates Blue Islands' investment in growth and underpins our commitment to serving and investing in Channel Islands air-links. Replacing two 46-seat ATR 42s with two 68-seat ATR 72 aircraft, adding 120,000 seats to our network in just four months has only been possible with the increased confidence in growth enabled by the substantially greater marketing bandwidth gained via our Flybe franchise arrangement. Furthermore, our first additional route, Guernsey – Cardiff, launches this spring/summer season."
This latest aircraft takes Blue Islands' Channel Islands based fleet to three ATR 72 aircraft and two ATR 42 aircraft.
Mr Veron added: "The critical success factor is seeking to maximise our growth in passenger carryings; it is vital that we now drive through a period of further sustainable growth. Equally important is our requirement to drive down underlying cost of our operation, in particular airport charges, in order to maintain acceptable fare levels together with commercial viability and sustainability in what are small, finite, regional markets."
This growth also increases employment opportunities which further supports the local economy as Blue Islands adds to its wholly Channel Islands-based team.