Blue Islands - Winter Sale
1st December 2017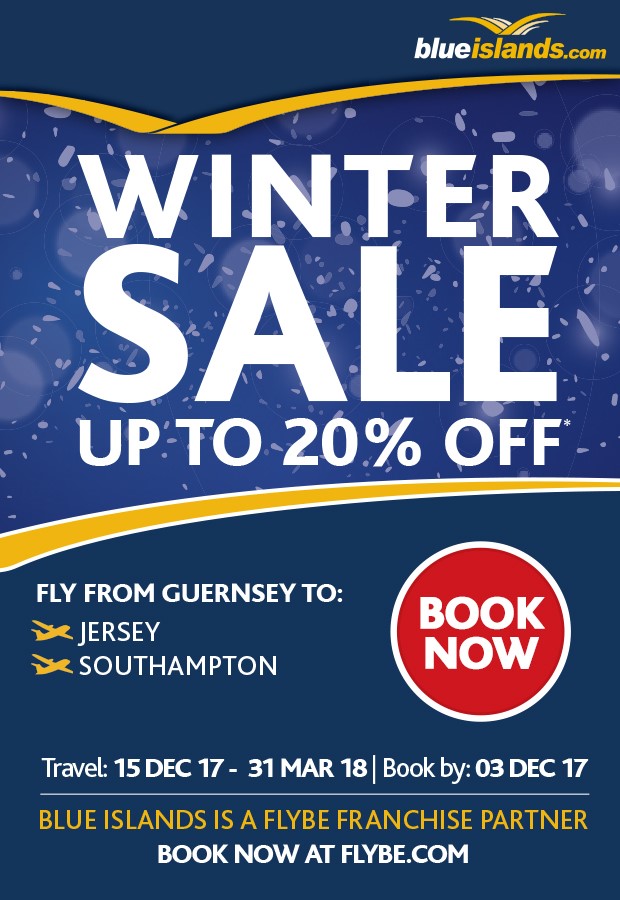 Winter sale - up to 20% off 'Just Fly' seats*
Save up to 20% off 'Just Fly' seats when you fly from Guernsey to Jersey or Southampton. Whether it's to catch up with friends and family over Christmas, a New Year escape or just an excuse for a getaway, book now for travel between 15 Dec 2017 and 31 Mar 2018.
Blue Islands is a Flybe franchise partner; this offer can be booked at flybe.com. Flights operated by Blue Islands.
Sale ends midnight Sunday 03 December 2017.