C-47 Dakota Memorial Flight
15th May 2015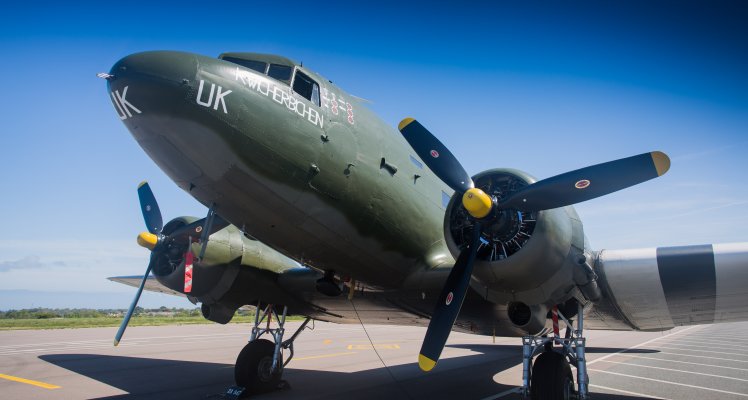 Guernsey Airport played host to the Battle Of Britain Memorial Flight's C-47 Dakota last Saturday following a fly-past over St Peter Port to mark the 70th Anniversary of Liberation Day. The Dakota arrived on the 9th May and left a day later via Sark to perform a fly-past over the Island to mark it's Liberation Celebrations.
The Aircraft, ZA947, was manufactured in the United States and transferred to the Royal Canadian Air Force in 1942. The Canadians flew the aircraft over to Europe in support of allied forces during the remainder of the war.
The aircraft, that is now named 'Kwicherbichen', was involved in Para-dropping operations on the eve of D-Day and subsequently in re-supply and casualty evacuation missions into and out of Europe. After the war the aircraft was transferred to the Royal Aircraft Establishment where it was used for tasks and trials and based before being finally acquired by the BBMF in 1993.