Customer Relations Officer - Ports - Vacancy
14th December 2017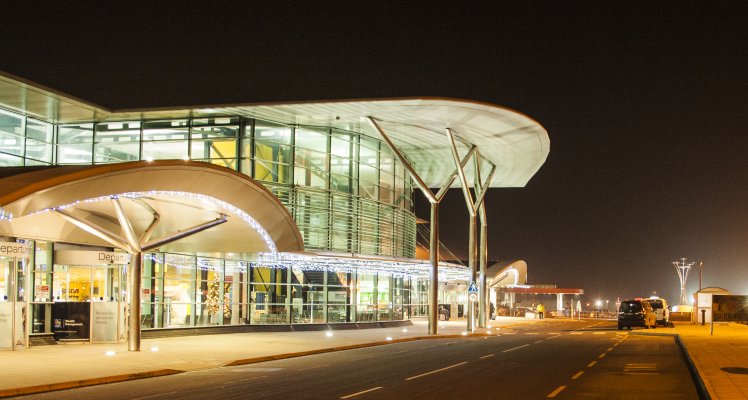 We are looking for a Customer Relations Officer to join our team at Guernsey Ports.
The successful candidate will provide high level effective graphic design, website maintenance, social media management and public relation functions to both an internal and external audience on behalf of the Guernsey Airport, including Alderney Airport and Guernsey Harbours, to enhance and maintain the high profile of the organisation whilst also supporting the achievements of its strategic objectives.
MAIN DUTIES AND RESPONSIBILITIES:

1. Design and produce a wide range of advertising material, internal branding and customer relations tools on behalf of the Ports, utilising Adobe Creative Suite, including but not limited to; brochures, posters, logos, imagery and signage.

2. Be an active member of the Ports Customer Focus Group, advising, consulting and working collaboratively and proactively with internal and external stakeholders in implementing a range of marketing intiatives, including facilitating engagement by, but not limited to; meetings, surveys, workshops and newsletters.

3. Ensure required standards of copy, images and production are consistent and in-line with brand guidelines and that a high quality corporate image is maintained at all times

4. Be responsible for managing the Ports websites, including administering site updates and amendments and liaising with the developers on ongoing improvements and development projects.

5. Be responsible for managing and monitoring the Ports social media sites (including Twitter, Facebook and Instagram)
6. Act as a point of contact and facilitator for any promotional activity on behalf of the Ports. This can include taking photography.

7. Source content and design internal and external e-newsletters utilising Campaign Manager

8. Be responsible for the management and sale of advertising space on Ports websites

9. Develop and establish effective relationships with industry partners with the aim to maximise and maintain the profile and reputation of the Ports.
Closing date: 3 January 2018