Double Your Trip - Credit Voucher Draw
7th May 2020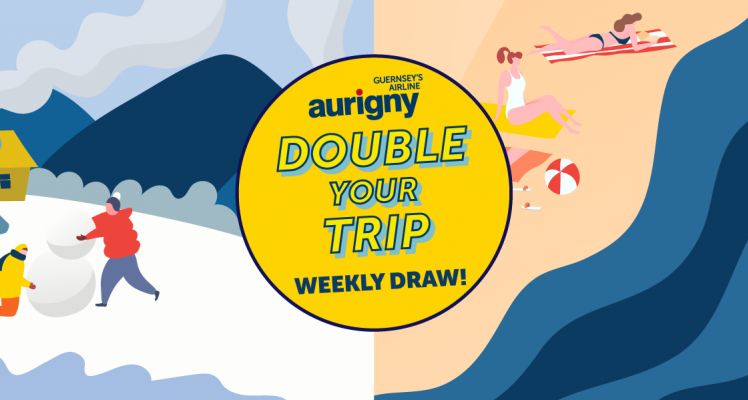 Aurigny are launching a 'double' your credit voucher draw to thank customers who have already accepted vouchers and to encourage regular users of their services to continue supporting the airline by accepting vouchers for cancelled flights instead of asking for refunds during these extraordinary times.
Each week every individual credit voucher number issued since the 12 of March 2020 (the date the States of Guernsey advised against all but essential travel) will be entered into a prize draw and several winning vouchers will be randomly selected. The holders of these vouchers will be eligible for a further voucher to the same monetary value, meaning they can plan additional trips and flights after the crisis has passed.
Chief Executive of Aurigny, Mark Darby said: "Like other airlines we have been greatly affected by the Coronavirus and while we are offering refunds for cancelled flights, we hope that our customers will choose to accept vouchers for cancelled flights and in doing so help support their community airline."
The prize draw will take place each Friday for an initial period of 6 weeks. The first draw will take place on Friday 15 May and the draw video will be posted on YouTube and Facebook in addition to winning numbers and amounts being published on Facebook and the Aurigny website on the day.
For terms and conditions please visit www.aurigny.com.
Picture: Aurigny.