Festive Travel Advice at Guernsey Ports
16th December 2021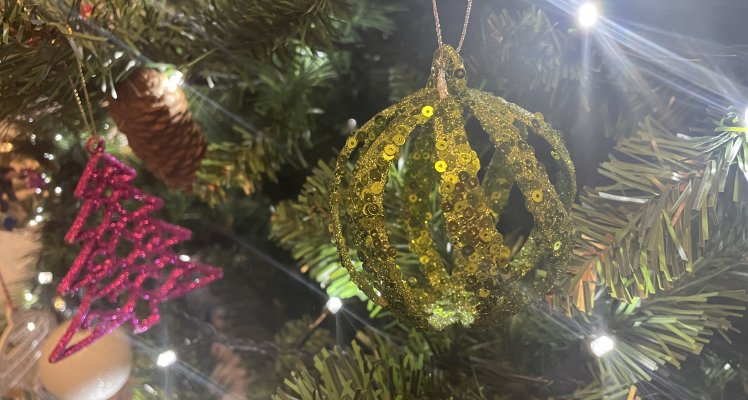 Guernsey Ports is encouraging passengers who are flying out of the airport this festive holiday season to use the Twilight Check-In service.
This means passengers travelling with hold baggage items can check-in for early morning UK red-eye flights operated by Aurigny, the afternoon before departure.
The service opening times are between 3pm and 8pm, 7 days per week (excluding Christmas Day). As a festive treat, any passenger using this service will once again receive a £5 voucher to use for food and drink products in the departure lounge café before flying out, the voucher scheme will operate from 20th – 31st December 2021.
Head of Passenger Operations and Aviation Security at Guernsey Ports, Steve Langlois said:
"This service proved very popular with our passengers during the October Half -Term holiday and helped keep passenger flows moving as smoothly as possible. We are therefore strongly encouraging passengers with hold baggage items to use Guernsey Airport's Twilight Check-In service during this festive holiday period."
Passengers should allow plenty of time to complete their check-in and security formalities through the airport or harbour terminals.
All passengers will be required to wear a face covering in passenger terminal buildings, or at car ferry check-in facilities for the duration of their journey. Anyone who is unable to use a face covering can use a sunflower lanyard or exemption card.
Passengers arriving into the Bailiwick by air or sea are advised by the States of Guernsey to carry out a PCR or a lateral flow test for COVID-19 before travelling. Travellers are also required to complete their Travel Tracker travel details in advance to minimise processing delays on arrival at the Ports.
Mr Langlois said passengers intending to fly with festive presents in their hand baggage should note that requirements are in place for carrying items through security screening at Guernsey and Alderney Airports.
"Wrapped presents in airport hand luggage will be screened and may have to be opened by security staff so they can check any contents. We suggest passengers who are travelling with gifts in hand luggage should leave them un-wrapped for the duration of their journey. Any wrapped presents can however be checked-in with hold baggage. Passengers should not carry party poppers and sparklers in hand baggage or in checked-in hold baggage, these items are not permitted onboard aircraft."
The 100ml rule for liquids, gels and pastes applies for airport hand baggage security screening, so any giftsets that have containers of more than 100ml will need to be placed in hold baggage.
Passengers who require special assistance into and out of Guernsey Ports should register this with their airline or ferry operator before they are due to travel.