Flybe announces 2017-18 winter schedule from Guernsey
18th April 2017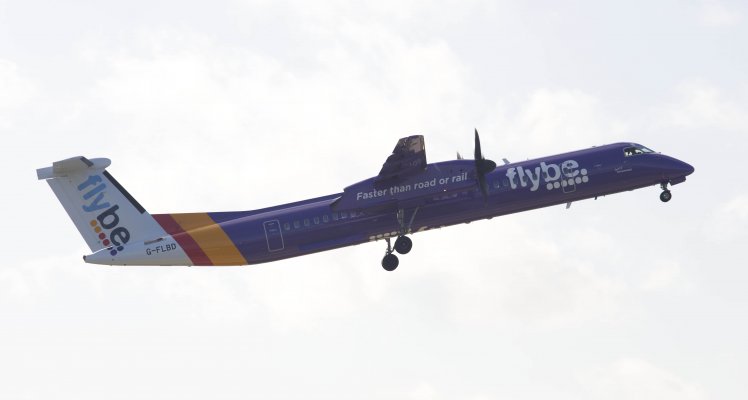 Leading regional airline announces three winter routes from Guernsey Airport with choice of up to 24 flights a week
Flybe, Europe's largest regional airline, has announced its 2017/18 Winter programme from Guernsey Airport that features three routes with a choice of up to 24 departures a week. Seats are available for booking and currently available for travel between 29th October 2017 and 28th February 2018 with one way fares from £34.99 including taxes and airport charges.
Flybe's three 2017-18 Winter routes from Guernsey are as follows:
Birmingham (up to twice a day Mon-Sat)
Exeter (up to twice a day excepting Sats)
Jersey (up to two flights a day)
Connections are the name of the game for Flybe… and the airline offers an added advantage for those wanting to travel from their regional airport to destinations across the world. Through the main international airport hubs into which it operates, seamless onward travel is available through Flybe's many airline partners when booked direct with the relevant airline or through a local travel agent. Check out the 'One Stop to the World' link at http://onestop.flybe.com/en-GB/flights that details all the connectivity options available.
Vincent Hodder, Flybe's Chief Revenue Officers comments: "We're pleased to be able to offer these three routes from Guernsey as part of our 2017/18 Winter programme. These services remain popular with our customers and are ideal for those wanting to book affordable business travel as well as those looking for short weekend leisure breaks over the autumn half-term and Christmas period both to and from the Island."
Full details of Flybe's 2017/18 Winter schedule is available at www.flybe.com