Flybe announces daily airlink to London Heathrow from Guernsey
21st February 2019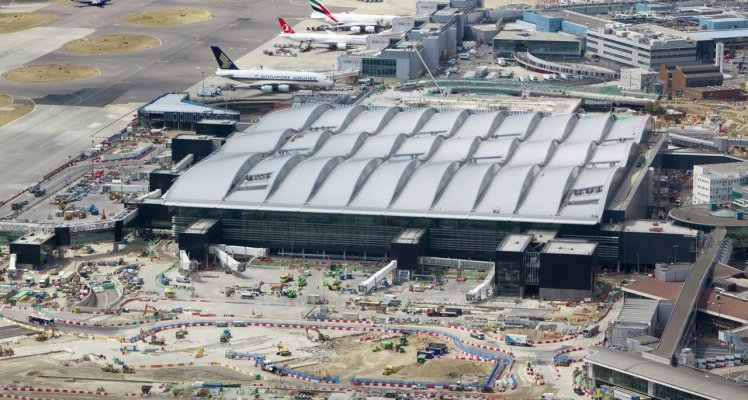 Flybe will be operating a direct daily flight between Guernsey and London Heathrow Airport with effect from 31st March 2019.
For the first time in 20 years, this will provide Guernsey with a connection to London's largest airport and to the numerous onward links available via the UKs busiest international hub. The service will be operated by a 78-seat Bombardier Q400 aircraft, seats are available for booking now at www.flybe.com.
Roy Kinnear, Flybe's Chief Commercial Officer said:
"We are naturally delighted to provide Guernsey with connectivity to the capital and onwards to the long-haul destinations available via Heathrow. I would like to take this opportunity to thank the many stakeholders including those from government, tourism authorities and airports for their support in enabling us to operate this new service, and we look forward to welcoming many new passengers on board."
The President of the States of Guernsey's Committee for Economic Development Deputy Charles Parkinson said:
"We are delighted that Flybe is announcing the launch of this new daily service and prestigious new route, the sixth new air route launch since our 'Open Skies' policy went live in September of 2018. Worldwide connectivity through a major international hub is an important achievement of one of the Committees top strategic objectives, and we would like to thank Flybe for their commitment to Guernsey, and to developing Guernsey's strategic air links. This new Heathrow service will not only provide much improved connectivity for Guernsey's residents and its visitors, but it will also help in the development of the Guernsey economy and in raising Guernsey's international reputation and profile."
Heathrow Airport Chief Executive, John Holland-Kaye said:
"We are delighted to welcome a Guernsey service back at Heathrow after a 20-year absence. Flybe's new service will be a huge opportunity to encourage more international tourists to visit this beautiful and unique island, whilst linking Guernsey residents directly to the world."
Flybe services from London Heathrow operate out of Terminal 2.
Picture: Heathrow Airport.