FlyDirect to offer flights from Guernsey to Majorca throughout Summer 2022
16th September 2021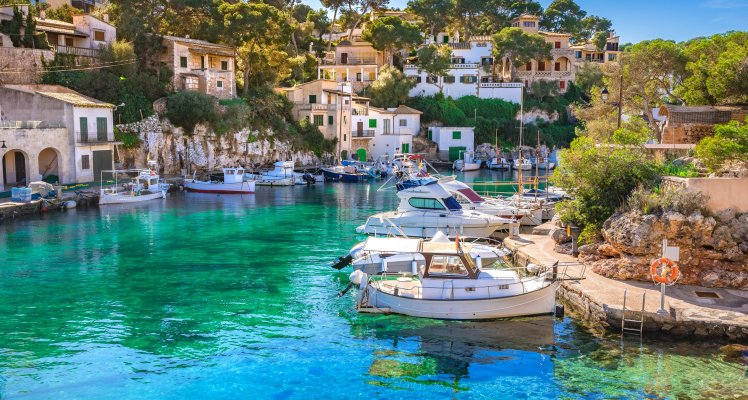 People in Guernsey will be able to enjoy direct flights to the Mediterranean next summer, thanks to a new service from the Channel Island travel company, FlyDirect. The established local operator will provide flights every Sunday between 29 May and 18 September from Guernsey Airport direct to Palma Airport in Majorca.
This new service means that islanders will be able to enjoy a summer holiday without the inconvenience of travelling via a UK airport. Customers will be able to book flights or inclusive holiday packages at a range of hotels and apartments in Majorca, providing a compelling level of choice. The tour operator's 'COVID-19 Refund Promise' allows customers to book with confidence, knowing they can move their booking or receive a full refund should any border restrictions or Foreign Office advice change and they are unable to operate the flights as planned.
C. I. Travel Group Managing Director Robert Mackenzie said, "We are really excited to offer this dedicated service from Guernsey direct to Majorca. It's no secret that travelling through major airports such as Gatwick has become increasingly trying for Guernsey residents, and the added concern of COVID-19 has made some reconsider whether to travel. This change in mindset spurred FlyDirect to offer islanders a safer and more convenient way to travel direct to the Mediterranean.
"Passengers can feel secure knowing that they're travelling with a regulated and well-established provider with extensive experience of providing exceptional customer service."
To operate the flights, FlyDirect is partnering with BA CityFlyer, a subsidiary of British Airways. The new route will increase the island's connectivity and offer customers the opportunity to fly on an Embraer 190 jet aircraft. Flights are scheduled to take around two hours.
Flights will go on sale in October 2021 and customers will be able to book online through www.flydirect.co.uk or over the phone. More information will follow today's announcement, including the date that flights will go on sale, which is expected to be at the beginning of October.