Guernsey Airport and Alderney Airport closed Thursday due to Storm Ciaran
31st October 2023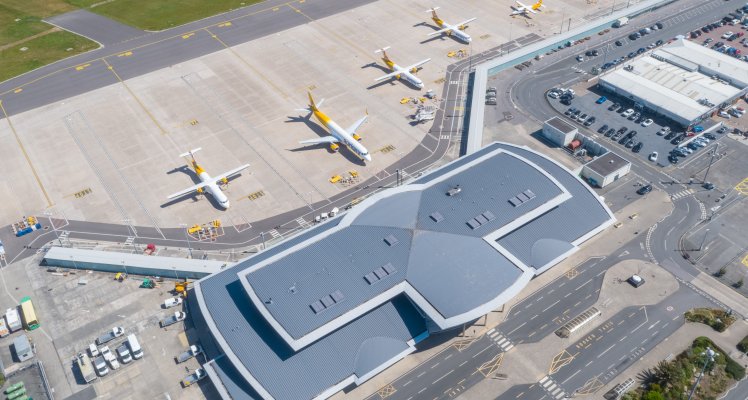 Guernsey Airport and Alderney Airports will be closed on Thursday (2 November) due to the forecast storm force winds as Storm Ciaran moves across the Channel Islands.
Operations will continue as normal on Wednesday (1 November), although some flights may be subject to weather disruption, particularly later in the afternoon. Anyone booked to travel is advised to check with their airline before leaving home
Both airports will reopen at 10am on Friday (3 November), as full systems and safety checks need to be carried out before services can resume. Arrangements are being made to enable airlines to catch up on any backlogs due to the weather disruption. Operating hours will be extended until up to 11.45pm in Guernsey and up to 9pm in Alderney.
The forecourt outside Guernsey Airport terminal will also be closed to vehicles from 6pm on Wednesday evening, until the airport reopens on Friday morning.
Medevac services will not be available from 9pm on Wednesday until midday on Thursday, although these arrangements may be subject to change and further review.
Guernsey Ports chief operating officer Ross Coppolo said further updates would be provided when available.
"We are having to respond to the anticipated extreme weather and some impact on travel was inevitable. We are continuing to work with our air and sea carriers and other stakeholders to keep the disruption to a minimum, but at the same time ensuring the safety of our staff and that of the public, which is our priority."