Guernsey Airport forecourt incident
18th December 2018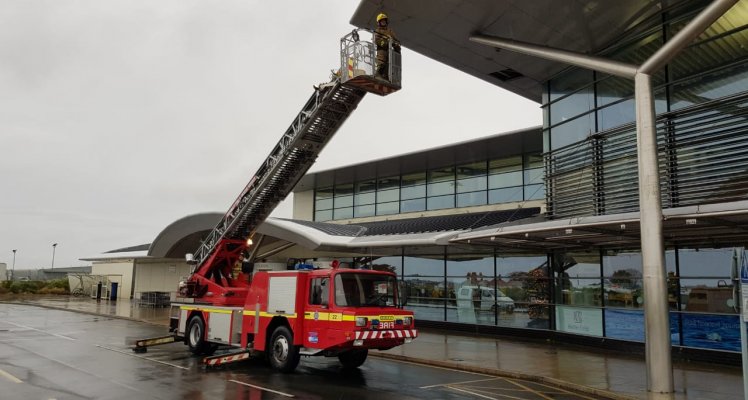 Guernsey Airport reopened the forecourt in front of the passenger terminal at 11:45am on Tuesday 18th December after it was closed as a precautionary measure.
Guernsey Airport had closed the forecourt area, as there could have been a risk of a couple of external roof panels above the departures entrance falling, due to the direction and the speed of the wind.
The Airport thanks the Guernsey Fire and Rescue Service for the use of its turntable ladder to examine the affected panels and to temporarily repair them to make the area safe for public use.
The forecourt has now fully reopened and airport users can use the drop off and pick up points, the taxi rank and bus stops as normal.
A survey is due to be carried out to determine the next course of action on what repairs are needed to the roof structure, and any associated costs. This will also consider any longer term modifications to reduce the risk of similar incidents in the future.
Picture: Guernsey Airport.