Guernsey Airport Security Delays
30th July 2018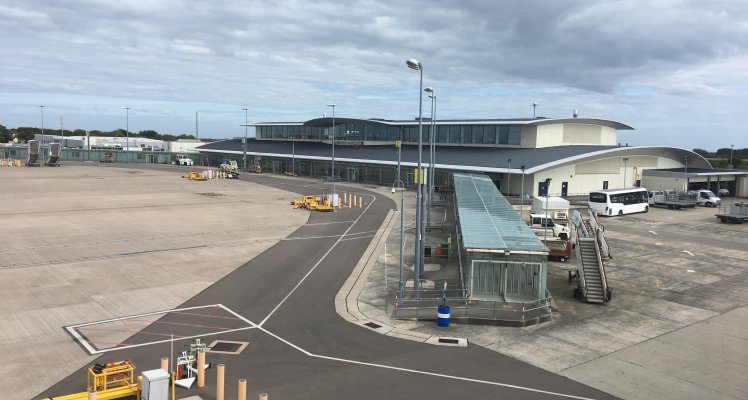 Guernsey Airport is apologising to passengers who had their flights delayed today (Monday 30th July).
The Head of Aviation Services Ashley Nicholas said: "G4S, which operates the security provisions at Guernsey Airport, is experiencing a temporary issue with staffing levels which led to some delay in processing passengers. We apologise for any inconvenience this is causing, however the safety of the travelling public is our highest priority and the procedures cannot be relaxed."
Guernsey Airport is asking passengers due to travel this week to allow plenty of time to get through security, so any impact of delays in the security process can be kept to a minimum.
Mr Nicholas added: "Guernsey Airport management is working hard with our security contractor to ensure delays at security are kept to a minimum. We appreciate and thank the travelling public and the airlines for their understanding."
Picture: Guernsey Airport.