Half Term Homecoming Success across Guernsey Ports
1st November 2021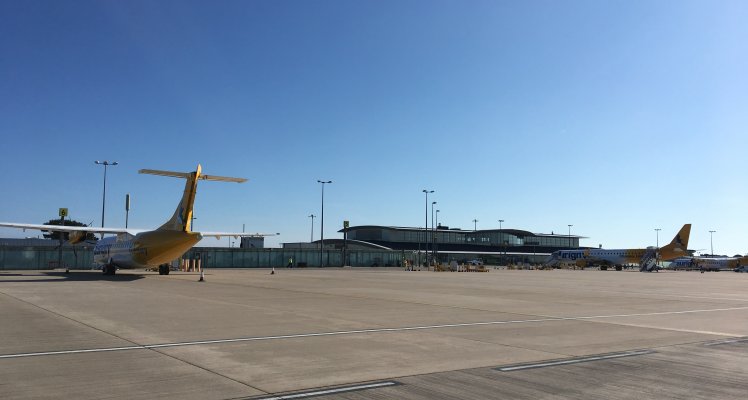 A collaborative team effort between Guernsey Ports and Welcome Team employees, air and sea carriers and Ports business partners ensured passengers returning to the Bailiwick, following the end of the half term holidays, were processed as efficiently and effectively as possible.
Over 2,866 arriving passengers were processed through the airport and harbour terminals during last weekend.
Flights and sailings were affected by poor weather conditions in the Bailiwick but also in the UK which experienced strong winds and heavy rain which resulted in some operational disruption over the weekend.
Guernsey Airport extended its operating hours to allow airlines to operate services which had suffered from earlier delays.
At St Peter Port Harbour, the operational teams and business partners ensured Condor Ferries' services to the UK and France operated with minimal disruption.
Chief Operating Officer for Guernsey Ports Ross Coppolo said:
"Despite a very busy half term period with an increased number of passengers travelling by air and sea across the Ports, collaborative teamwork and planning between all parties ensured that flights and ferries operated with minimum operational disruption despite the challenging weather conditions. Particular thanks should go to the Ports operational and terminal teams and States of Guernsey's Welcome Team for COVID-19 passenger processing who worked until the early hours of Monday (01 November) morning at Guernsey Airport and in challenging weather conditions at the harbour over the weekend."