Heathrow service contributes to 5% increase in air passenger movements for April
15th May 2019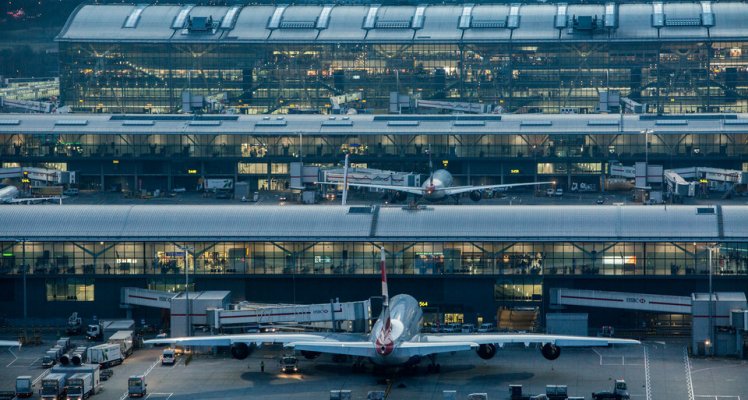 Flybe's new Guernsey to London Heathrow service has attracted 2,837 passenger movements recorded for April, the first full month of operation.
This is in line with expectations for the initial months of the service, and has helped to deliver a 10% (2,909) increase in passenger movements for all London routes (Heathrow, Gatwick and Stansted) when compared to April 2018.
Discussions have already commenced with Flybe regarding the continuation of the Heathrow service for the winter 2019/2020 season.
In total there were 3,193 (+5.0%) more air passenger movements through the airport on all routes in the month of April 2019 compared to April 2018.
The new Heathrow service's total passenger movements of 2,900 since the start of the service (31st March - April 30th), has also contributed to an overall increase in total passenger movements through Guernsey Airport so far this year of 7,572 (+3.4%) to 230,007.
Year to date UK passenger movements are up by 6,449 (3.6%), and all London routes are up by 4,372 passenger movements (+4.1%), with the Gatwick route up by +2%.
New destinations for 2019 out of Guernsey Airport include: London Southend, Liverpool, Newquay, and Groningen in the Netherlands operated by Flybe's franchise partner Blue Islands and Loganair's Edinburgh and Bournemouth routes.
Additional services also commencing on the Jersey and Southampton routes with Aurigny.
Picture: Heathrow Airport.