Loganair boosts summer service between Edinburgh and Guernsey with extra flights
14th November 2018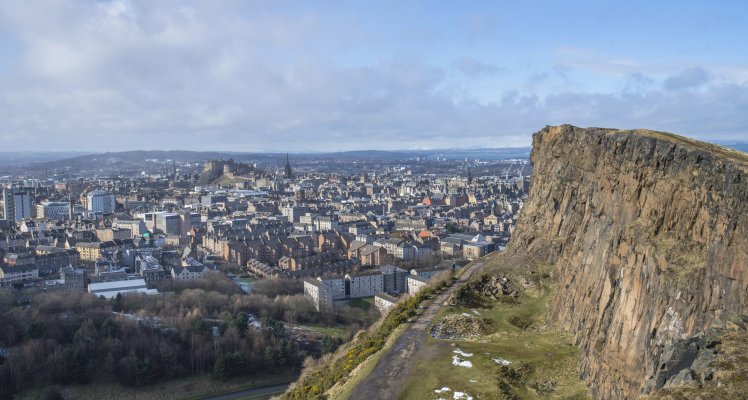 Loganair has added midweek flights to its recently-announced weekend Edinburgh-Guernsey service for Summer 2019.
Passengers will now be able to travel between Scotland's capital and the second biggest of the Channel Islands on Tuesdays for a short season between July 2 and August 13 inclusive – in addition to the Saturday flights already announced from May 11 to September 14.
The service will use a 37-seater Embraer jet, the latest addition to Loganair's fleet.
Loganair commercial director Kay Ryan said: "We have been encouraged by the initial uptake of the Saturday service, and have decided to add the additional Tuesday flights which correspond with the Scottish school holidays, as well as the start of the Edinburgh Festival. The extra flights will allow customers to enjoy a long weekend at either destination over the seven-week period, as an alternative to the week-long Saturday to Saturday break."
Guernsey Airport's Head of Aviation Services Ash Nicholas said: "We are delighted with this expansion of Loganair's Guernsey to Edinburgh route for 2019, as well as continuing with the Guernsey to Glasgow service. These services give people in Central Scotland direct access to Guernsey, during the spring and summer seasons, as well as satisfying the demand in Guernsey for direct access to Scotland."
Jonathan Rayner, Aviation Director at Edinburgh Airport said: "These extra flights to and from Scotland's busiest airport will provide even more opportunity for those looking for a leisurely break."
The Edinburgh-Guernsey service is part of Loganair's Summer 2019 expansion programme from Scotland's capital.
Named last month as European Regional Airline of the Year, the carrier is also introducing regular services from Edinburgh to Bergen and Stavanger in Norway, as well as a link connecting Edinburgh and Islay
Sales for these services are now on sale from Loganair.co.uk or by calling 0344 800 2855.
Picture: This is Edinburgh