Meet the Pilots - 2018
7th September 2018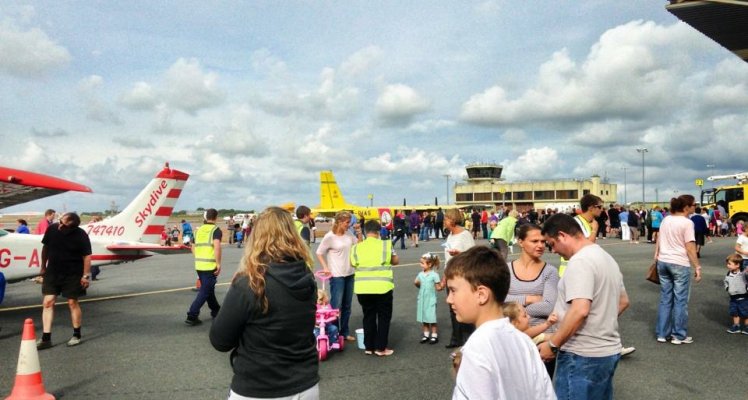 Wednesday 12th September 2018 sees the return of the popular Meet the Pilots' static event to be held on the Guernsey Airport west apron between 2 and 5 pm.
"We are expecting most of the air display aircraft to attend", said Event Organiser, Gary Elson. "Including the RV8s of Team Raven, a Jet Provost and the Beech 18. We plan to have a number of warbirds, including a P51 Mustang, a Spitfire and, making its debut, a Messerschmitt Me108.
Also making her first appearance in Guernsey will be Lauren Wilson with her Pitts Special – Lauren has recently appeared on Channel 4's Escape and Flying Across Britain.
Junior JOEY, the Air Scouts Jet Provost, The Channel Islands Airsearch plane the Guernsey Airport Fire and Rescue Service will also be present.
This year we are delighted to have Ravenscroft as the sponsor for Meet the Pilots and they are running a model aircraft competition which gives children the chance to win a £50 Amazon.co.uk voucher. Entries will be judged at the event at 4pm – full details can be found on the Guernsey Air Display website."
This year there will be a £2 entry fee for adults, although it will still be free for children. "We thought long and hard about charging for this previously free to all event" said Mr Elson, "but costs are always rising, however we plan to plough any profit straight back into the Air Display itself."
Car drivers are asked to use the car park in the Rue du Mont Marche (£2 per car) and avoid the Terminal car park. Blue Badge holders may use the Guernsey Aero Club car park.
Picture: Gareth Owen.
For full information on Meet The Pilots and the Guernsey Air Display, visit www.guernseyairdisplay.com