More Alderney Flights Added To Summer Schedule!
21st July 2020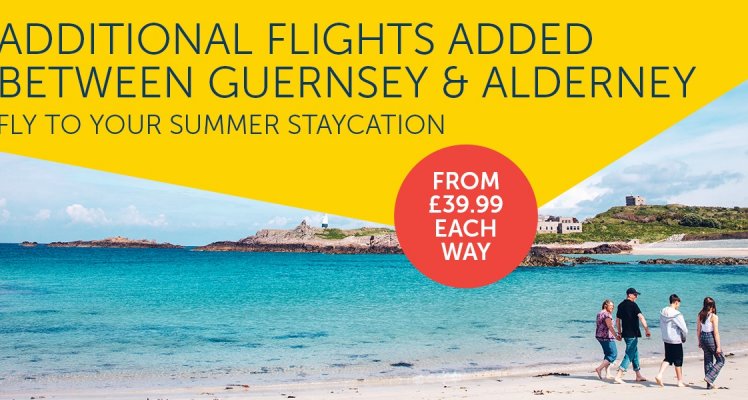 Due to high demand for Bailiwick staycations, Aurigny are adding more Alderney flights to its summer schedule until the end of August 2020.
Customers will now find a host of extra flights on the schedule including early morning flights 6 days a week with two new Saturday flights to allow islanders to take full advantage of all of the staycation offers this summer. The new schedule is now live with flights on sale from £39.99 at www.aurigny.com.
To make a great holiday of it, VisitGuernsey have a great selection of special offers for accommodation and activities in both Guernsey and Alderney over on club.visitguernsey.com, as part of the Bailiwick Staycation Club. Enjoy!
Picture: Aurigny.